England expects once more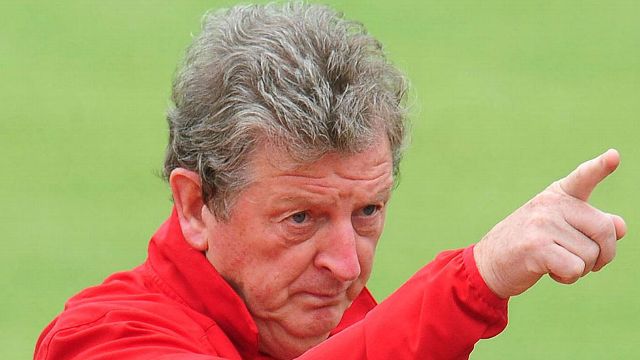 England and Italy meet for the first time in ten years to contest a place in the semi-finals of Euro 2012, where a fixture against an intimidating Germany side beckons. For now, though, the focus is on Kiev's Olympic Stadium and a game of splitting hairs.
- Paul: Italy relish tactical battle
A decade has passed since Italy fought back from a Robbie Fowler opener to defeat England 2-1 at Elland Road, courtesy of a brace from Vincenzo Montella that included a 90th minute penalty. The only survivor from that team: goalkeeper Gianluigi Buffon.
It has been opined that the Three Lions have taken on Azzurri tendencies under their relatively new manager Roy Hodgson, who has overseen four wins and one draw since his appointment in May. Having previously managed Udinese and Inter Milan, perhaps that is no surprise.
Certainly the crux of England's game is one of organisation - an identifier previously associated with Sunday's opponent - and narrow margins, with each of Hodgson's victories achieved by a one-goal margin. With this stratagem, Hodgson has offered an olive branch to those that had lost faith in their country's competence.
Already England have exceeded expectations after their 1-0 scalp of co-hosts Ukraine, thanks to Wayne Rooney's goal on his return, clinched top spot in Group D following a France collapse. First place meant they avoided ball-hoggers Spain, yet it would be foolhardy to breathe a sigh of relief at the thought of playing Italy.
In Cesare Prandelli, the Italians have a coach unafraid to be tactically flexible, as demonstrated by the switch to a 3-5-2 system for the opening 1-1 draw with world and European champions Spain. They also have a man of his word, after he trekked 21km to a pilgrimage this week as per his promise to the Camaldolese Priory monks should his side qualify from the group stage.
Regarding team news, Prandelli could be without Thiago Motta, who is struggling with a tweaked hamstring. It is suggested in the Italian press that Riccardo Montolivo could replace the Brazil-born midfielder. The defender Giorgio Chiellini is certainly absent, which is a blow, meaning Leonardo Bonucci is set to replace him.
For England, all 23 players of their squad trained on Saturday. It is anticipated Hodgson will field the same side that overcame Ukraine, although their coach is no stranger to a surprise selection, with Ashley Young's place in the XI perhaps most at threat after three underwhelming displays.
England player to watch: Steven Gerrard.
Gerrard has been England's best player at Euro 2012. At 32 years of age, it is possible the steely determination with which he is playing is in part down to an awareness that this could be his last major tournament - certainly as a regular starter. In each of his nation's matches he has recorded an assist, via the means of whipped balls from the right channel. Reduce this supply and Italy just might reduce England's attacking threat. His battle with Daniele De Rossi will be one worth keeping an eye on, the latter saying of the former: "Gerrard has been my idol for ten years and is one of the best players in the world. He is the example of what all midfield players aspire to."
Italy player to watch: Mario Balotelli.
An obvious choice indeed, but it would have been scandalous to not mention Mario. Even more attention than usual is being directed the forward's way, such are his Premier League links. With his Manchester City team-mates Joe Hart, Joleon Lescott and James Milner all expected to start, it has been proposed they will know which buttons to push, so as to release the red mist, and, hence, a red card. Prandelli will be wishing his player keeps a lid on the ugly side of his game, letting the beauty - as demonstrated via the goal against the Irish - instead make the headlines. "He will be very difficult to play against," warned England coach Gary Neville.
Key battle: Joe Hart v Gianluigi Buffon.
With so little to choose between the two sides there is a growing feeling the game could be destined for penalties, when the goalkeepers will take centre stage. The legendary Buffon, though, has said the following: "Careful, Italy, let's avoid penalties - it would be better for everyone's coronary arteries." There is a mutual respect between Buffon and Hart, who are separated by nine years. "Joe Hart can become the best goalkeeper in the world," commented the world's most expensive shot-stopper.
Stats: England had the best shot conversion rate in the group stages (21.7%).
Trivia: England have lost seven out of ten quarter-final games at major tournaments, with 1966, 1990 and 1996 the only exceptions.
Odds: England (2.75), Italy (2.87) and the draw (3.00) are on offer with bet365, while the game to be decided on penalties is 5.50.
Prediction: A game of many goals this will likely not be. A cagey encounter is expected, won via an individual error, or, as mentioned, the holding of one's nerve on penalties. Italy to pinch it.