McDermott: We have no targets
August 17, 2012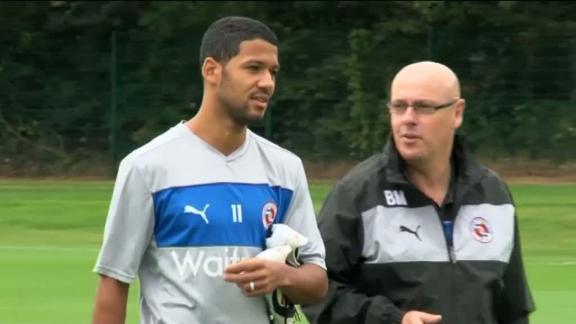 Brian McDermott: 'The pressure's off'
Reading manager Brian McDermott believes Saturday's opponents Stoke are the team to emulate this season and says new owner Anton Zingarevich has not set him any targets.
Newly-promoted Reading are keen to mirror Stoke's achievements in the Premier League, and McDermott will lead his troops into battle in the top flight for the first time since 2007.
"When I first met Anton, we spoke about Tony Pulis and we spoke about Stoke and that model and how well they've done," McDermott said. "Not only have they survived, but they've got to an FA Cup final, they've played in Europe, they've brought in some really big players over the years. So it's a really good model for us to follow."
The wealth of the Zingarevich family is said to be comparable to that of Stoke chairman Peter Coates, being in the hundreds of millions of pounds rather than the billions of fellow Russian Roman Abramovich. And it seems the Premier League's latest mega-rich owner is far less demanding than his Chelsea counterpart.
McDermott said: "He's not set any targets and I wouldn't expect him to. He didn't set a target of promotion last season. He thought when I first met him it might be another season, so maybe we're in front of the game as far as he's concerned."
He added: "He's a really good guy, we get on well, and we want to try to bring the club forward."
Zingarevich has been hands on, however. As well as bankrolling Reading's six summer signings, his personal intervention was crucial in bringing Russia striker Pavel Pogrebnyak to the club.
McDermott added: "He has an involvement with everything around the club. He wants the club to go forward so he has an involvement. That's a good thing."