Dawson hails Tottenham character
February 9, 2014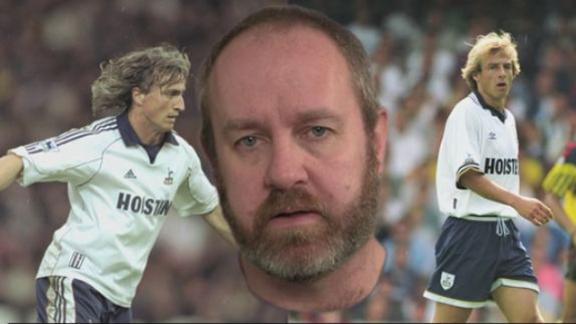 How Will They Line Up: Tottenham vs Everton
Tottenham captain Michael Dawson believes the character shown by Spurs after the heavy defeats against Manchester City and Liverpool is the primary reason why they are still strong contenders to secure a top four finish this season.
• Crace: Spurs' performance under scrutiny vs. Everton
Spurs take on Everton on Sunday in a match that could have key ramifications on their hopes of qualifying for the Champions League.
Their 11-1 aggregate defeat against Manchester City in two Premier League matches was backed up by a 5-0 hammering at White Hart Lane against Liverpool in December, while their home record has seen them collect 18 points from a possible 36.
A change of manager followed Gareth Bale's world record sale to Real Madrid last summer, and Dawson admits the upheaval at the club has done little to promote a winning harmony.
"It has been an interesting six months, but the reality is we are still right in the mix and the target we set ourselves at the start of the season is very much within touching distance," Dawson said.
"Everton are a point ahead of us going into this game and even though we have suffered some big defeats this season, the character we have shown to keep bouncing back shows that we have a good group of players here.
"I've never been beaten like we were in the two games against City and the Liverpool game at home. It was humiliating and not easy to take. Those results hurt us because we all have pride.
"We said after the 6-0 game at City that it would never happen to us again, but it has happened twice since. You are sitting there in the dressing room after the game wondering what went wrong, but you have to come back in the next game and respond and that's what we have done.
"You have to try to put that to the back of our mind. I know people keep reminding us and you don't forget those results, there's no hiding from it, but we've moved on. From those games we've lost, we've gone out and had a reaction and we'll still in the thick of it."
Tottenham's crushing defeat against Liverpool defeat back in December cost manager Andre Villas-Boas his job and Dawson admits he felt a personal sense of regret over the demise of the Portuguese coach who tried to sell him when he first arrived at the club in the summer of 2012.
"As players we take responsibility and look at yourself and you could say we let the manager down because we performed in that way, but that is the industry we are in. It's all about results," he added.
"I had a good relationship with Andre. He made me captain, I led the team. When a manager goes, you feel responsible, as all the players did, but we come in training every day and have to get on with our job. Tim Sherwood is our manager now and we have to give everything we can for him."