Moyes backs Rooney for goal record
December 13, 2013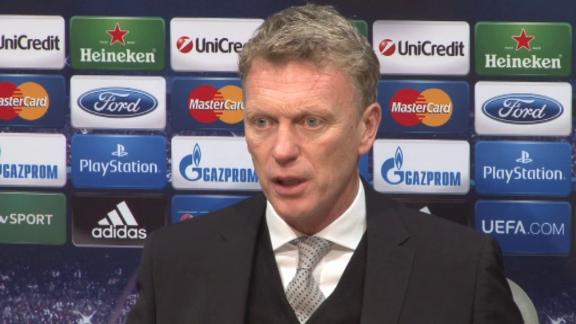 Moyes happy to top group on European debut
David Moyes has reaffirmed his belief that Wayne Rooney will break Manchester United's goalscoring record.
Mitten: Rooney's resurgence

Rooney is the fourth-highest scorer in United's history, with 207 goals in all competitions since his arrival from Everton in 2004.

He is now only four goals behind Jack Rowley, who struck 211 times either side of World War II and Moyes believes he can overhaul him and then go past Denis Law (237) and Sir Bobby Charlton, whose 249 goals have been a record for the past four decades.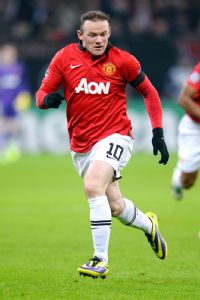 Lars Baron/Bongarts/Getty Images Rooney has scored ten goals in all competitions this season
The United manager said: "There are big things ahead for Wayne and some big targets ahead -- he can break Sir Bobby's record."

United visit Aston Villa on Sunday where Rooney, who will make his 500th appearance in club football, only needs to score once more to reach 150 league goals for the Premier League champions.

And while Moyes believes even Rooney may struggle to beat Ryan Giggs' club record of 955 appearances, he believes the 28-year-old has the chance to join the pantheon of United greats.

"I think he can," he added. "As he gets older, he's adaptable and such a good football player. If he gets older and loses his pace, he can play a bit deeper.

"There are some fantastic legends around this club and Wayne has got a chance of turning out as one of them. He already is but he can get real, real top status here as those targets are not too far away. If he keeps playing well, as he is now, I'm sure he'll get there.

"I believe he will and he can because he's that good and he's a boy who will play for a long time. He's been in the game a long time already but is someone who can go on and play many, many more games. Whether he reaches Giggsy's total is another matter as it's nearly inhuman the amount of games that Ryan has played."