United feared end of Ferguson legacy
December 6, 2013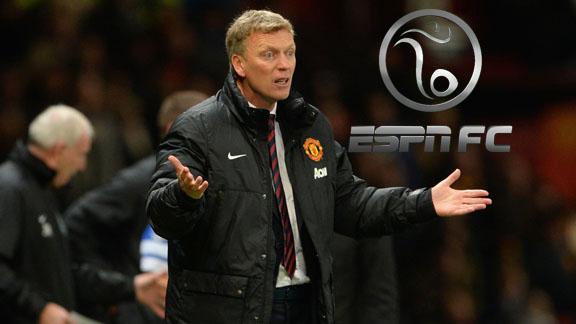 ESPN FC Extra: Manchester misery
Manchester United were braced for the departure of former manager Sir Alex Ferguson, with the Times citing a document that warned his successor "may not be as successful as he has been."
• Dall: Another setback unthinkable for Moyes
• ESPN FC Podcast: It's all in the mind

Ferguson's successor David Moyes has recently come under pressure after United's 1-0 home defeat to Everton left the club 12 points behind Premier League leaders Arsenal.
Moyes was appointed in the summer after Ferguson retired from football following 27 years in charge at Old Trafford, where he led the club to a long list of trophies.
The Times reports that United were wary of the effect Ferguson's eventual departure would have, citing a 322-page document that was released to potential investors almost four years ago.
"We are highly dependent on members of our management, including Sir Alex Ferguson, and players," the document read.
"Our ability to attract and retain the highest quality players and coaching staff is critical to the first team's success... and, consequently critical, to our financial performance. A successor to our manager may not be as successful as he has been."
The document continued: "The increase in competition could result in our first team finishing lower in the Premier League than we have in the past and jeopardising our qualification for the Champions League. All of the above factors could adversely affect our match-day, media and commercial revenues and our overall business."