Mario Goetze finally at '100%' for Bayern
November 29, 2013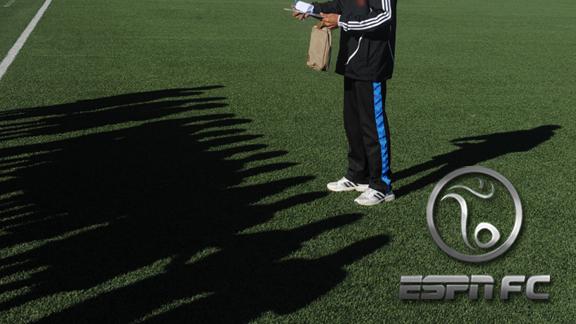 ESPN FC: No mole in Munich?
Mario Goetze believes he is finally fit and in form after a week in which his Bayern Munich career finally began in earnest.
GettyImagesGoetze gave a muted celebration when he scored against Dortmund.
• Schaaf: Bayern eclipse Barca
• Lahm suffers thigh strain
Goetze, 21, has taken time to settle following his summer move from Borussia Dortmund to the European and Bundesliga champions due to a series of injury problems, but last Saturday returned to haunt his old club by coming off the bench to score the opening goal in a 3-0 win.
The Germany international had warmed up in the bowels of the Westfalenstadion for that match, rather than face his former supporters. He was jeered by the home crowd as he came on as a 56th-minute substitute for Mario Mandzukic, but 10 minutes later silenced them with a strike past goalkeeper and former teammate Roman Weidenfeller.
Goetze followed that up on Wednesday with another goal in an impressive performance in the 3-1 Champions League win at CSKA Moscow.
"You have to consider that I have been in rehabilitation training for a long time, that I had not been at 100 percent and that it wasn't that easy, fitness-wise," Goetze told reporters at Moscow airport on Thursday. "But I would like to submit that I am at 100 percent now, that I am fit. And I hope that I can step up my game even more."
Goetze missed out on playing against Dortmund the German Super Cup defeat at the start of the season through injury, but claimed his first trophy for Bayern when they beat Chelsea to the European Super Cup at the end of August. Bayern could pick up their next and fifth title of the year at the Club World Cup in Morocco in December.