Vertonghen: No Villas-Boas problem
November 26, 2013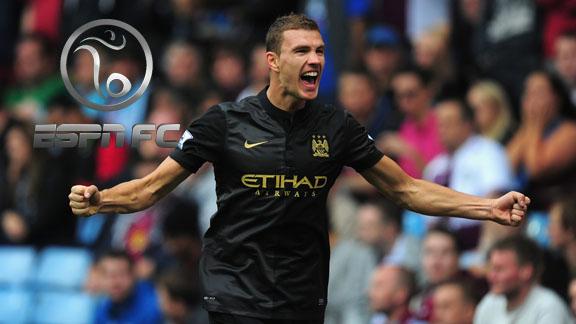 ESPN FC Extra Time
Jan Vertonghen has insisted there is no rift between Tottenham Hotspur's players and their head coach Andre Villas-Boas.
• Fitch: Spurs shoot themselves in the foot six times
• Jolly: City show their potential
• Hirshey: Gift-giving season
Tottenham suffered a humiliating 6-0 defeat to Manchester City on Sunday, meaning they have now gone three Premier League matches without a win.
On Tuesday, the Daily Mail reported that Villas-Boas is under "mounting boardroom pressure", with a summer of significant spending yet to pay dividends on the pitch.
Vertonghen, though, has stressed the players have no problem with their boss as Spurs look to refocus ahead of matches against Tromso, in the Europa League, and Manchester United on Sunday.
He said in the Guardian: "Is there a problem between the players and the manager? Absolutely not. There are also no troubles between [individual] players. This [defeat] was painful. Also the way we lost. I've the feeling I want to play this game again.
"We even could have conceded more goals. This is a painful experience, but it's just a snapshot. Not everything is lost. Not only the defence was to blame, the whole organisation wasn't there. The manager tries to make the right choices. Sometimes the choices turn out to be good, sometimes not."