FA to make friendly World Cup plea
November 22, 2013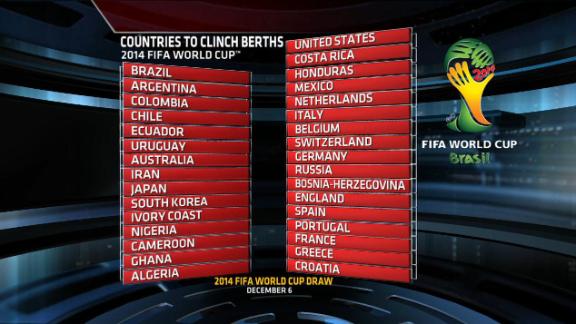 ESPN FC: Strong lineup for World Cup
The Football Association is to request that top Premier League clubs do not arrange end-of-season friendly matches, according to a report in The Times.
• Wenger: No problem over Wilshere
At the end of the 2012-13 campaign, Chelsea and Manchester City played each other twice in the United States, while Tottenham Hotspur took on Jamaica in the Bahamas.
England manager Roy Hodgson was frustrated by the exhibition matches, as they affected his preparations for international friendlies against Republic of Ireland and Brazil.
This season, ahead of the 2014 World Cup, the Premier League term is to finish on May 11, a week earlier than last year in order to give players a longer rest before the tournament in Brazil starts on June. 12.
The Times reports that the England squad will not meet up until May 25, a day after the Champions League final, and the FA is keen to ensure Hodgson's squad is as refreshed as possible for their trip to South America.