Ashley Young glad to impress
October 30, 2013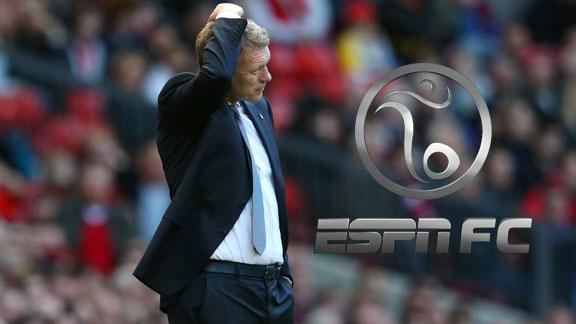 ESPN FC Extra: United underperforming?
Ashley Young savoured his return to the Manchester United team for the first time since his disappointing derby performance and believes he has staked his case to appear more often.
• Jolly: Three Things
The winger played the full 90 minutes in United's 4-0 Capital One Cup win over Norwich on Tuesday and hopes he can keep his place when the Premier League champions visit Fulham on Saturday.
But apart from a ten-minute cameo against Real Sociedad six days earlier, it was Young's first appearance since September's 4-1 defeat to Manchester City, when he was substituted six minutes after half-time and widely criticised for his performance.
Since then, manager David Moyes has preferred to pick Adnan Januzaj and Shinji Kagawa on the left flank but the England international reckons he did well against Norwich.
He told MUTV: "I have not played since the City game. I have been waiting my time and I wanted to get out there and impress. I felt I did well. I enjoyed the game. We will have to wait and see what the manager thinks come the weekend."
United recorded their third successive victory -- and their biggest win under Moyes -- and after a series of close games, Young felt it was only a matter of time before they thrashed someone.
He added: "I think it has [been coming]. You see the way we have been playing. We created many chances and could have got a few more. We were delighted to get four [goals]. We wanted to be in the next round and we have done that, so we are delighted."