Carrick frustrated by inconsistency
October 24, 2013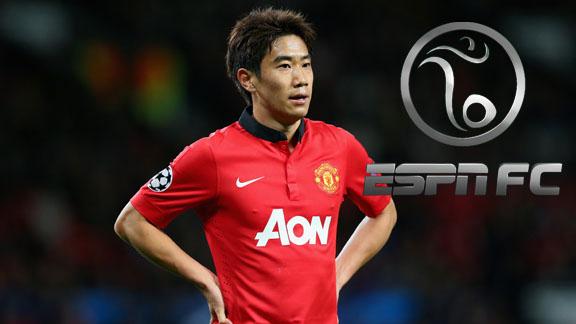 ESPN FC: Uninspiring United?
Michael Carrick has admitted Manchester United have been nowhere near their best this season and said the players are frustrated by their inconsistency.
APMichael Carrick says Man United players are upset by their ability to find form.
• Payne: Settled defence deliver
The midfielder is concerned by United's lack of ruthlessness after Wednesday's 1-0 win over Real Sociedad means they have only scored seven goals in their last six games.
While United top their Champions League group, they only sit eighth in the Premier League and Carrick believes there is plenty of scope for improvement.
He said: "We can work on a lot of things. There is still a way to go before we are really at our best. We haven't really been playing that badly but things haven't gone for us results-wise
"Of course, we would love to score more goals. The good thing is we are creating the chances. We are making opportunities for ourselves. The attacking lads are looking dangerous. It is just not falling for them at certain times."
Carrick said United have believed they have turned a corner, only to then suffer another setback.
He explained: "We have shown signs in certain games of moments when you think 'this is it, we're on the up' and then in the next game for some reason it doesn't go how you would expect."
The defending champions have dropped 13 points in their eight Premier League games, with two slipping away in Saturday's 1-1 draw against Southampton, and Carrick feels that makes this weekend's clash with Stoke all the more significant.
He added: "We have to climb the table. We have not played too badly, especially against Southampton. But we have not won the games. Saturday is extra important now"