Houllier confirms Ribery incident
October 23, 2013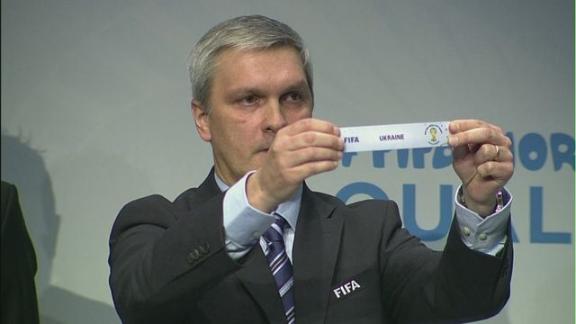 France face Ukraine in World Cup play-off draw
Gerard Houllier has confirmed that he was involved in an altercation with Franck Ribery after France's 6-0 win over Australia earlier this month.
France Football reported that the former Liverpool, Lyon and Aston Villa manager was approached by Ribery in the dressing room of the Parc des Princes after the game.
The magazine said a staff member with the French team eventually had to intervene to hold back the Bayern Munich midfielder.
When contacted by L'Equipe on Tuesday, Houllier said that an incident did take place following the match on Oct. 11.
However, the ex-France manager, now working as sporting director of the New York Red Bulls, did not want to discuss the issue.
L'Equipe said this was because the former technical director of the French Football Federation did not want to distract from France's preparations for their World Cup play-off against Ukraine.
France Football suggests that Ribery was unhappy with what Houllier said about the France international in the magazine last month.
"Ribery is without doubt a technical leader -- a very, very good player who's capable of making the difference and working for the rest of the team," Houllier had said.
"But he's not a world-class player who's going to make the team win like Lionel Messi or Cristiano Ronaldo."