Hyypia happy to learn from Hodgson
October 16, 2013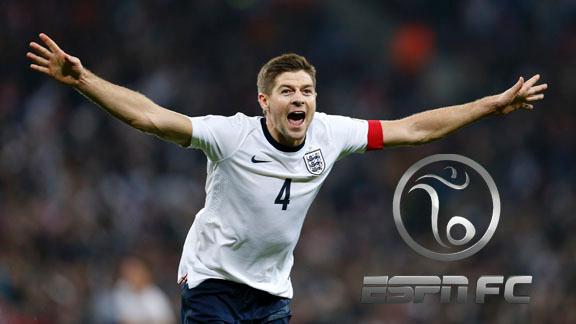 ESPN FC: Evaluating England
Bayer Leverkusen coach Sami Hyypia has returned from a satisfying trip to England, where he shadowed coach Roy Hodgson during the international break.
• Brewin: Focus on future
Hyypia, 40, used the final round of World Cup qualifiers to shadow his former Finland boss during the lead-up to England's World Cup qualifier against Montenegro last Friday.
"To shadow Hodgson was a very interesting experience for me," the former Liverpool captain told the press upon his return to Leverkusen.
"I got to know and have valued him since my time as a Finland player under him and have been delighted about this opportunity.
"I was especially excited about the operations in England's training facilities. Certainly those experiences will influence my work and further me as a coach.
"To see England play at Wembley stadium is something out of the ordinary for every football lover. I have not been there since the reopening."
When the domestic calendar resumes in Germany on Friday, three points for Leverkusen at Hoffenheim could lift Die Werkself to the top of the table for the first time in almost four years, with Bayern Munich and Borussia Dortmund not playing until the weekend.
"It's always nice to top the table as a player," Hyypia told Bild. "But what matters is the standing after the season. The Hoffenheim game is nothing special for me. I don't care where we are in the standings. The fans can be delighted, but not me."
"Satisfaction is foolish, because that's when you lose your concentration. I hope that's the way the players also see it. We'll look at the standings in May. I am fully focused on the match. And after that we'll see if we can be satisfied with our work."