FA offers ticket boost for Poland fans
October 13, 2013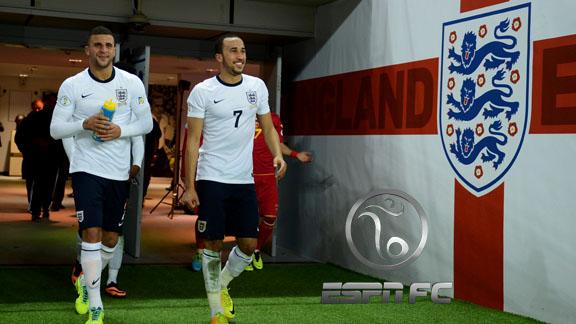 ESPN FC: England edge closer
The Football Association has confirmed that it has allocated 18,000 tickets to Poland supporters for the crucial World Cup qualifier against England at Wembley on Tuesday.
• Brewin: Time to drop duo
England need to beat Poland to secure their place at next summer's World Cup finals, but their home advantage is set to be diluted by the presence of a huge and vocal visiting support.
FA spokesperson Scott Field said: "The FA, working with the Polish FA, have provided 18,000 tickets to Polish supporters.
"With high demand for tickets from the large Polish community in England, the FA took the decision, based on safety grounds, to ensure Polish fans were allocated space in a specific area of the ground rather than attempting to buy tickets in home areas.
"Tickets in the home areas have been restricted to previous buyers only, with no tickets now remaining for this fixture.
"This is the same process that was employed for the successful Scotland and Republic of Ireland fixtures earlier this year."
News of the size of the allocation for Poland supporters comes after it emerged that tickets for the game were available as recently as last week, with FA chiefs eager to ensure a sell-out.