Pablo Zabaleta: I'm a City survivor
September 21, 2013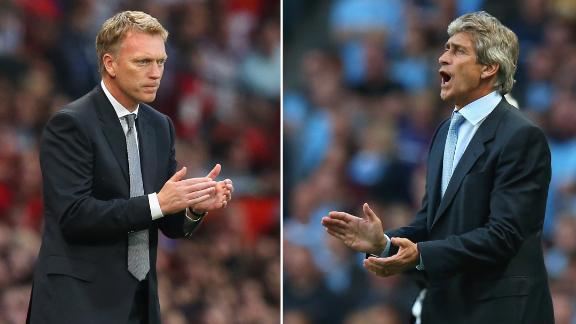 Manchester managers raring for rivalry
Pablo Zabaleta has told the Daily Mailthat he feels he has become one of the "survivors" of the Manchester City squad following the number of players that have come and gone at the Etihad Stadium.
• Mooney: Nerves on edge ahead of derby
Zabaleta, 28, joined City in 2008, just days before today's wealthy Arab owners bought the club.
From that point onwards, the 2012 Premier League champions have spent a vast amount of money on a number of high-profile signings, such as Robinho, Carlos Tevez and Mario Balotelli.
However, the right-back has watched on as the aforementioned trio -- as well as a host of others -- have been shipped back out of the club.
"There is me, Vincent Kompany, Micah Richards and Joe Hart left. I call us the survivors," Zabaleta said.
"So much happened at that time it was amazing. Two days after I arrived we signed Robinho. In the dressing room we wrote 'Messi' on one of the lockers just in case. It's still empty if he wants it…"
Despite being thrilled at having outlasted his former team-mates at the club, Zabaleta concedes he does miss the likes of Tevez and Balotelli.
"Carlos is doing well and he has scored a few goals," he said. "To be honest, he is a great player and I really miss him as a striker.
"I saw Mario on TV and he is playing fantastic for [AC] Milan so I'm really happy for him. He is a great player. He needs to focus because, if he does, he can become one of the best."