Luis Suarez saga 'won't ruin Reds start'
August 16, 2013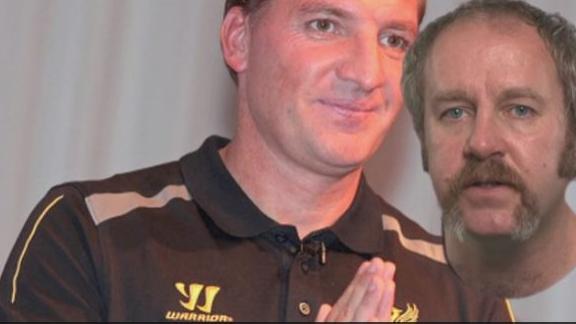 How Will They Line Up: Liverpool vs Stoke City
Liverpool manager Brendan Rodgers is concerned that the Luis Suarez transfer saga could "sabotage" the club's start to the season.
• Walsh: Liverpool season preview
• Rodgers: Liverpool can reach top four
The international break has seen conflicting reports about Suarez's future plans. A Uruguayan newspaper claimed the 26-year-old striker said he now wanted to stay at Anfield rather than move to Arsenal, only for a media outlet in Japan -- where Uruguay were playing a midweek friendly -- to quote him as denying the words attributed to him.
In his press conference on Thursday, Rodgers said he would not be answering any more questions on the matter until after the striker's ten-match suspension for biting Chelsea defender Branislav Ivanovic is completed next month.
Before that self-imposed silence on the issue came into effect, however, Rodgers said he was determined that he would not let his pre-season preparations be disrupted by the focus on one players' future.
"There's too much good work gone on here for it to be overtaken by anything else," he said ahead of Liverpool's opening fixture of the campaign against Stoke at Anfield on Saturday. "The players have worked so hard, their concentration has been brilliant and we are all very determined this year. I can't let anything detract from that.
"Nothing can sabotage what we are trying to do. I don't really want to go on about it. It's just something we cannot afford to happen."