Group C
All eyes on Torres in Croatia clash
Two of Euro 2012's most tactically inventive teams, Spain and Croatia, clash knowing that the tournament tiebreaking rule means a 2-2 draw will see them both progress at Italy's expense. But that's just the simplest of the scenarios. Let's take a closer look at this matchup.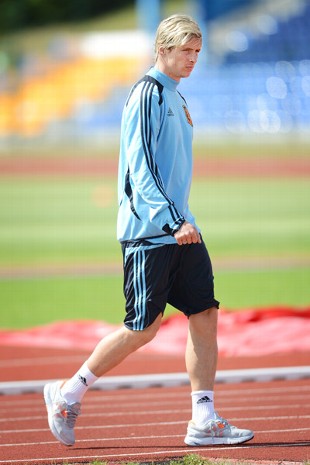 What's at stake?
Italy has lived this nightmare once before. In a similar scenario in 2004, a 2-2 draw was all Sweden and Denmark needed to progress and send the Azzurri home. This time around, the Spanish squad has been at pains to rubbish such conspiracy theories, but the Italians, no strangers to match-fixing, remain vocally paranoid.
This is the first competitive meeting between defending champion Spain and Slaven Bilic's Croatia. The Spanish lacked a cutting edge in their opening game with Italy, then ran rampant against a sorry Ireland. This game should be a truer indicator of Spain's prowess. Spain has not lost in six straight competitive matches since being topped by Switzerland in its opening game at the 2010 World Cup.
Croatia was erratic in qualifying and has been one of the tournament's most unpredictable teams. Against the Italians, it was overwhelmed in the first half, but a tactical overhaul changed the balance of the game. Led by the impish Luka Modric in the midfield, the Croatians summoned a potent creativity to dominate.
Style and tactics
Spain: The Spanish experimented with an entrepreneurial "strikerless formation" in their opening game to limited effect. Fallen icon Fernando Torres was reinstated as the attacking focal point against Ireland and he responded with two goals. No team emphasizes possession like Spain, which look to pack the midfield and pass its way around all comers. Its 63 percent possession rate is the highest in the tournament as it has compiled a mesmeric 1,485 passes in the course of two games.
Croatia: The Croatians are a team loaded with quality, tactical guile and flexibility. Against Italy they started with two strikers but switched the formation at halftime, pushing one out to the wing to create space for Modric to maraud in the attacking third. In this game, Bilic might break up the striking partnership of Mario Mandzukic and Nikica Jelavic to add muscle to the Croatian midfield.
Players to watch
Spain: Andres Iniesta and Xavi are the world's best midfield partnership. Against Ireland, Xavi completed 136 passes, smashing the tournament record of 117. But all eyes will be on Torres to see if his return to striking form is real, or whether it was more a product of Irish defensive inadequacy.
Croatia: The coveted Modric will be expected to maximize what little possession Croatia can muster. Mandzukic will hope to continue his ruthless run in front of goal; he has scored three times on four shots on target. Ivan Rakitic will attempt to break up the Spanish flow by lying deep in midfield.
What to expect
Spain will dominate possession as if it pains it to be separated from the ball. The question is: What can it do with it? Bilic, meanwhile, is a cagey tactician and he will ensure his team plays aggressive football, attempting to suffocate space in the midfield. The Croatians do not lack for quality and can counter with pace and invention, yet Bilic has admitted his team will need "the games of their lives" to win.
Intangibles
UEFA has opened disciplinary proceedings against Croatia for the improper conduct of its supporters after its game with Italy. Croatian fans were charged with racially abusing Mario Balotelli and throwing a banana on the field in his direction. Will this be a distraction for the team?
Who will win?
The way this tournament has gone, only a fool would make a prediction. Having said that, it would be a major shock if Spain did not win. Spain 1, Croatia 0.
Roger Bennett is a contributing writer for ESPN The Magazine and ESPN.com. Follow him on Twitter @rogbennett.