Group D
Sweden will push the pace
When England and Sweden meet in Kiev, they'll hardly need introductions. The teams played in a friendly in November, which England won 1-0 to snap a 43-year winless spell against the Scandinavians. Several Swedes ply their trade in England or used to. After the European Championships, England visits Sweden for another friendly in the fall.
The most important game is Friday night, when both nations try for a first victory at this year's tournament in an up-for-grabs Group D.
What's on the line?
The Swedes need to win more than England does, since the Swedes were unexpectedly downed by co-host Ukraine 2-1 on Monday. The result left manager Erik Hamren fuming, particularly with Sweden's first-half display. Another loss would guarantee elimination, no matter what happens between Ukraine and France in the earlier kickoff.
England will be looking to build on a 1-1 tie with France, which was more of a boost for the Three Lions than Les Bleus. Having earned a point against France when many felt that wasn't possible, some England fans who didn't expect much will now be anticipating all three points. The bandwagon is slightly heavier.
Style and tactics: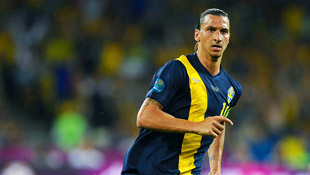 The days of Sweden playing conservative, defensive soccer are over. Hamren can take credit for that. It wasn't Spain or France that finished third in qualifying in goals behind the Netherlands and Germany but Sweden. One move Hamren has made is pushing Zlatan Ibrahimovic behind a main striker to give him more room to roam.
England manager Roy Hodgson hasn't been as adventurous, and who can blame him with all those injuries to key personnel and Wayne Rooney's suspension (which will come to an end after the Sweden game)? It's likely he'll again opt for a single striker, Danny Welbeck, and continue to use two sitting midfielders in Steven Gerrard and Scott Parker to keep things tight.
Players to watch:
For Sweden: Zlatan Ibrahimovic, Olof Mellberg, Mikael Lustig
Ibrahimovic reportedly wasn't happy with some of his teammates because they were chatting to wives and girlfriends instead of warming down after the game. He was still irritated by the final score. Ibrahimovic, though, couldn't be blamed for the defeat: he's scored in four straight games for Sweden. Mellberg, formerly of Aston Villa and not the best of buddies with "Ibra," is in charge of the Sweden defense and was thus annoyed with how Ukraine scored both goals. He needs to put in a commanding performance to ensure Sweden doesn't remain susceptible on set pieces. Lustig was at fault on Andriy Shevchenko's winner, leaving his near post early.
For England: Ashley Young, Steven Gerrard, Alex Oxlade-Chamberlain
In recent England friendlies, Young has flourished operating off the main striker. But he was almost invisible against France, given England's approach. Gerrard can still deliver wonderful free kicks, as he demonstrated by assisting on Joleon Lescott's header, but he'll also have to keep an eye on Ibrahimovic. Oxlade-Chamberlain, the second youngest England player ever at the Euros, had a mixed night against France. If he starts again, one suspects he'll be allowed to show more going forward.
What we can expect?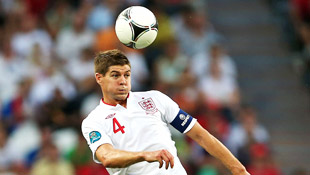 Netherlands and Portugal had to win Wednesday in the Group of Death. They showed initiative and purpose from the outset (one did better than the other), and it led to entertaining games. With Sweden in the same position, the spaces should similarly open up, bringing more goals.
Intangibles:
How will Gerrard, age 32, and Parker, 31, hold up after working tirelessly in the heat against France? They're bound to be fatigued. Thankfully for the duo, Friday's high in Kiev is only supposed to hit the low 70s, and temperatures will drop by the time the first ball is kicked at 9:45 p.m. local time.
And predictably outnumbered by Ukraine fans on Monday, Sweden will have more travelling fans at the Olympic Stadium than England. About 18,000 are estimated to turn up.
Who'll win?
Sweden will attack. England will counter. They will get a point each, 2-2.
London-based Ravi Ubha covers soccer and tennis for ESPN.com.