On The Rise
Five breakout players to watch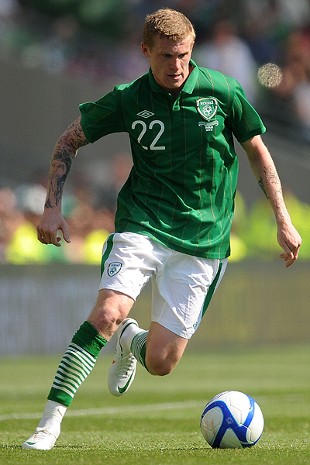 Breaking out in football is an absurdly simple task: Seize an opportunity with the world watching and let the big, scary hype machine take care of the rest. It happens a lot.
Tomas Brolin's performances at the 1990 World Cup prompted newly promoted AC Parma to sign the Swede at age 20; he then guided the club to the 1991-92 Coppa Italia, Parma's first-ever trophy, and the UEFA Cup Winners' Cups, UEFA Cup and UEFA Super Cup in the three seasons that followed. A strong showing at the 1994 World Cup propelled 20-year-old Jay-Jay Okocha into the public consciousness; from Eintracht Frankfurt, he leapt from Fenerbahce to Paris Saint-Germain and then Bolton Wanderers, picking up cult-hero status and a handful of individual accolades.
Karel Poborsky in 1996, El-Hadji Diouf in 2002, Franck Ribery in 2006 -- major international tournaments are the lifeblood of emerging stars looking to amplify their personal profiles (and pad their wallets).
So what about this summer? Euro 2012 sees a quintet that could easily attract attention by the time the transfer window opens.
James McClean, MF (Rep. of Ireland/Sunderland)
The 23-year-old winger has impressed EPL fans with his fearless, unrelenting style down the left wing, though he had to wait until Martin O'Neill took charge before he saw the Mackems' starting lineup. From there, McClean scored five goals in 23 Prem appearances, which put him on the radar of Ireland head coach Giovanni Trapattoni.
The major caveat for the fearless 23-year-old winger -- beyond the difficult business of his Northern Irish heritage – is whether Trap will give him room to thrive in the starting lineup? The Italian is known (and mocked) for his stodgy tactics that might preclude such a direct runner as McClean from starting in the Euros' toughest group. (Trap's assistant, Marco Tardelli, isn't ruling out McClean starting, however.)
That said, with Aiden McGeady and Damien Duff ahead of him, the young McClean should be a catalyst to disrupt tired defenses for 30 minutes or a full 90.
Lukasz Piszczek, RB (Poland/Borussia Dortmund)
Though soccer fans tend to focus on Mario Gotze and Shinji Kagawa when it comes to all things BvB, the right back has plenty of skill and wit of his own down the flanks. Piszczek's career was full of diligence and hard work -- six meandering seasons at Hertha Berlin playing anywhere from left wing to right midfield, and three years on loan back to Poland -- but didn't fully blossom until he signed at Dortmund for free in May 2010.
Locking down the right back spot, Piszczek's pace and work on the overlap were an effective part of Borussia's lethal counterattack. He tallied four goals and eight assists in 32 Bundesliga games this season. But at the Euros, the 26-year-old will be called upon to marshal Poland's nervy backline, albeit with the odd flourish forward.
From there? Real Madrid and Internazionale have both been inquiring about Piszczek's services, while Manchester United has also reportedly expressed interest.
Alan Dzagoev, MF (Russia/CSKA Moscow)
Given that the likes of Andrei Arshavin won't be around much longer, the Russian national team is struggling for stars for the next World Cup cycle. Winger Alan Dzagoev is the real shining hope, a technically gifted, creative and clever midfielder who, despite recent injury struggles, at one time had caught the eye of Real Madrid.
Unfortunately, Dzagoev isn't just aligned with Arshavin in representing the future of Russian soccer as the Arsenal flop once did, but rather in his tendency to spend games on the periphery against difficult opponents. In a soft group against Greece, Poland and the Czech Republic, Dzagoev should have little trouble leading his team through to the knockout stage.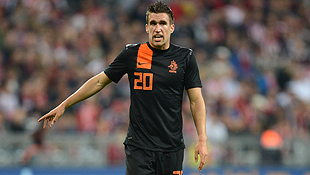 Kevin Strootman, MF (Netherlands/PSV Eindhoven)
He's been dubbed the "new Roy Keane" by the English media, and Manchester United is already interested in him. But regardless of whose image in which you wish to anoint the PSV midfielder, know this: Strootman, 22, is likely to be the next star in the Dutch team.
Blessed with all the necessary tools of a quality trequartista -- creativity on the ball, speed, energy and an eye for a good pass -- Strootman's aggression and drive give him that classic all-round, box-to-box persona. Already having usurped Nigel de Jong in the Oranje midfield (though it's up to head coach Bert van Marwijk to decide who will start in Poland and Ukraine) and serving as an integral member of the Euro 2012 qualification push, Strootman will have the opportunity to test his abilities against difficult competition in Group B. Watching him will be one of the highlights of the summer.
Yann M'Vila, MF (France/Rennes)
Featured in our ESPN Euro Top 40 best players at Euro 2012, M'Vila is a bona fide star in a revamped French midfield. As deft on the ball as he is ferocious in the tackle, M'Vila won't be sticking in Ligue 1 for much longer, such is his proclivity for setting the tempo for both club and country. The question is, how quickly can M'Vila recover from an ankle sprain, an injury he suffered in a friendly against Serbia this past week.
James Tyler is an assistant editor for ESPN.com's soccer coverage.