Excerpt from Soccernomics
Made in Amsterdam
Spain's rise and the triumph of European knowledge networks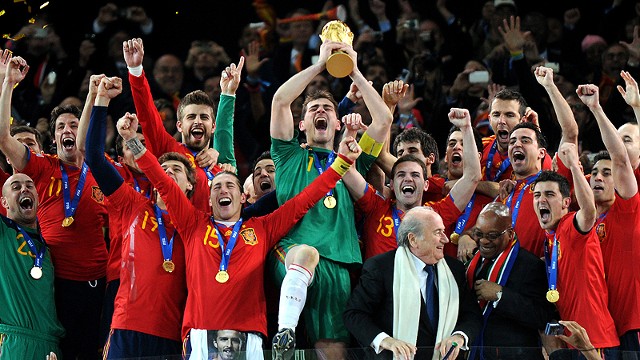 On the chilly Johannesburg evening of July 11, 2010, we of Soccernomics genuinely thought we might be within five minutes of deciding the World Cup final. In extra time at Soccer City, Holland and Spain were still tied 0-0. Simon, sitting in the media stand, was barely watching the game anymore. Instead, he was on his laptop, rereading the .pdf file that we had sent the Dutch camp that morning. The file's author was Ignacio Palacios-Huerta, professor at the London School of Economics.
Ignacio, working day and night, had given Holland an analysis of the Spanish penalty-takers. (True, Ignacio has a Spanish passport, but as a Basque he was perfectly happy to see Spain lose.) With a penalty shootout looming in Johannesburg, the .pdf suddenly made compelling reading. For instance, Ignacio had predicted that Xavi and Andres Iniesta, right-footed players who didn't usually take penalties, would probably hit their kicks to the right of Dutch keeper Maarten Stekelenburg, while Fernando Torres almost always kicked low. Against him, Stekelenburg would need to go to the ground fast. "It's a report we can use perfectly," the Dutch goalkeeping coach Ruud Hesp had emailed us that morning. Now it looked as if we might be about to help the Dutch win the World Cup. Alternatively, if our advice was wrong, we might be about to help them lose it.
Just then, down on the field, Cesc Fabregas found Iniesta unmarked as if in some childhood training session on the sunny fields of Barcelona's academy, the Masia. Iniesta fired home. Simon closed the .pdf and began writing his match report.
For all our best efforts, Spain's win was about as inevitable as victories in World Cups get. A country once derided as an eternal loser had not merely become world champion; it was also the best team in the world. (Many world champions are not.) In fact, Spain had probably been best in the world for nearly a decade prior to 2010. More than that: This Spain was arguably the best national team ever.
Crucially, the country owed its triumph in large part to its location in interconnected western Europe. The rise of Spain is the perfect example of our network theory: why the countries of western Europe still rule soccer.
-----
You can trace the roots of Spain's success to the day in 1973 when the great Dutchman Johan Cruijff arrived in Barcelona. These were the dying years of the Franco dictatorship in Spain. A country that had been closed to the world for decades was slowly opening and Cruijff was one of the first fruits of the new openness. The Dutchman wasn't just a great player. He was a great thinker on soccer. At Ajax Amsterdam, he and coach Rinus Michels had developed the attacking, passing style that came to be known as "total football." With Cruijff's arrival, Spain finally joined the European knowledge networks. First as a player in the 1970s, and later as Barcelona's coach from 1988 to 1996, Cruijff introduced the Dutch style in Spain.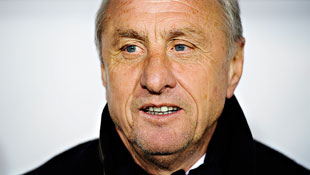 In short, once Spain's isolation had been lifted in the last years of Franco, Barcelona began building a style based on knowledge transfer from Amsterdam. Eventually Spain adopted this made-in-Amsterdam game. At Euro 2008 and again at the 2010 World Cup in South Africa, the Spaniards played like the heirs to Cruijff. In fact, in the World Cup final, they were more Cruijffian than their Dutch opponents. The Spaniards passed the ball up and down like little men filling in a crossword puzzle at top speed. Whenever they went up 1-0, they simply made sure the opponent never got the ball again. The World Cup final was the 44th straight game in which Spain had won after scoring first. Everyone knew exactly how the men in red played, yet it was impossible to beat them because they had become Cruijffian masters of the pass.
Spain became a great soccer nation because it joined European knowledge networks. This might sound like too neat a theory -- the sort of thing you get when you let academics loose on something as mysterious and intuitive as soccer. Luckily, though, the facts seem to match our theory. Let's look at Spain's results, decade by decade:
We'll take the 1920s as an illustration of what this table shows. Spain won 23 of its 32 matches in the decade, or 72 per cent. It also tied four games. If we count a tie as worth half a win, then Spain's total winning percentage for the decade was 78 percent. That figure in the last column for each decade is the most telling one as it provides the best measure of Spain's success decade by decade.
The table also demonstrates how closely Spain's soccer success tracks the country's integration with Europe. Before the civil war of the 1930s, Spain performed very well. But then isolation descended under Franco: From the 1930s through the 1980s, Spain's winning percentage hovered around a disappointing 60 per cent. The team was winning about half its games and drawing another quarter. Its triumph in the European Championship of 1964 was an anomaly as the broader story was that a poor, shut-off Spain was struggling to access the world's best soccer knowhow. In these sorry decades Alfredo di Stefano, the Argentinian-turned-Colombian-turned-Spanish international, summed up Spain's soccer history in a phrase: "We played like never before, and lost like always."
But in 1986, Spain joined the European Union – a sort of formal entry into European networks. Soon after, the Spanish national team improved sharply. We have seen that a country's success at soccer correlates with its wealth. And Spain from the 1980s was growing richer fast. In the 1960s and 1970s its income per capita had been stuck at about 60 per cent of the average of the core 15 member nations of the EU, but in the 1980s and 1990s, Spain began to catch up. The Barcelona Olympics of 1992 nicely captured the rise: The Games showcased a "new Spain," and a young Spanish soccer team guided by 21-year-old Pep Guardiola won gold.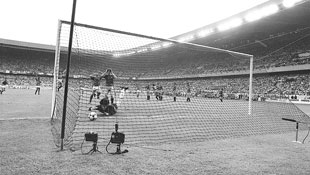 Yet during this period the Spaniards continued to be mocked in international soccer as "notorious underperformers." Like England, Spain just couldn't match the big nations in big tournaments. However, this criticism was wrong. It was clichéd and misguided to label Spain as "perennial underachievers" in these "bad" decades. In fact, given the country's modest resources of people and wealth, it was overachieving even then, simply not big or rich or connected enough to expect to match the leading nations in soccer.
Let's take the period from 1980 to 2001. For Spain, this was a fallow era: failure in a World Cup hosted at home, and no performance of note save an appearance in the final of Euro 1984, which is remembered chiefly for goalkeeper Luis Arconada's fumbling of Michel Platini's free kick.
In absolute terms, Spain's winning percentage (counting ties as half a win) of about 66 per cent in that period ranked it somewhere near the bottom of the global top 10, around the same level as England, but we want to measure Spain's relative performance: how it achieved relative to its resources.
First, let's look at experience. By 2001, Spain had played 461 internationals in its history. That itself is a marker of isolation. Sweden by 2001 was the most experienced country in international soccer, with 802 internationals. England, Argentina, Hungary, Brazil and Germany (including West but not East Germany) had all played over 700 each. Spain – cut off for so many years – lagged.
When it comes to our second variable, wealth, Spain still fell short of most of its rivals. In the 1980s and 1990s it was significantly poorer than Germany, France, England and even Italy.
And Spain was small. When people complain that the country underperforms, they usually mean it does worse than the giants of international soccer. Well, no wonder, given that Spain is much smaller than they are. Not only does Brazil dwarf Spain's population of 46 million people, but so do Germany, France, Italy and even that other "notorious underachiever" England.
We calculated that Spain, given its population, income and experience in the 1980-2001 period, "should" have scored on average 0.3 goals per game more than its opponents. But Spain did much better than that: it averaged nearly 0.6 goals more than expected. Of the teams that played at least 100 games in this period, Spain was the eighth-best overperformer in the world. The country was an overachiever long before it began winning prizes. Until very recently, it just wasn't quite big or rich or experienced or lucky enough to win anything.
In short: Spain's bad times were not bad at all. It always was overachieving. But in the last 20 years or so, Spain's resources have improved. Since joining the EU, the country's average income has risen to about three-quarters of the core EU's average. Spain has also become fully networked in Europe. Its best soccer players now experience the Champions League every season. A richer, more experienced and more networked Spain became first a serious contender, and finally (thanks to its continued overachievement) the best team on earth.
Simon Kuper is one of the world's leading writers on soccer. The winner of the William Hill Prize for sports book of the year in Britain, Kuper writes a weekly column for the Financial Times. He lives in Paris.