Goalie Watch
The tournament of goalkeepers
Highlighting the shot-stoppers sure to make an impact this summer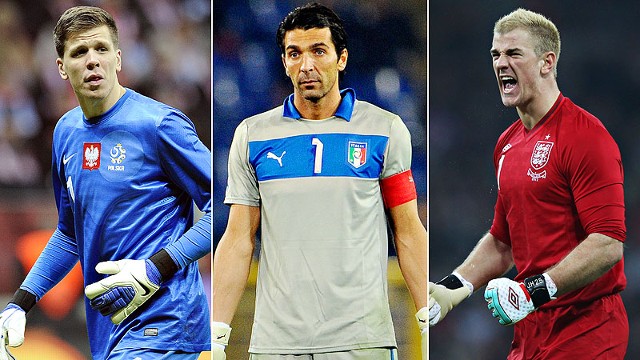 For all the talk of playmakers, strikers and well-paid coaches, the UEFA Champions League's final proved once again that the most important position on the field is the one between the posts. Goalkeepers are often overlooked, but as the last line of defense, it's the only player that can lose games as well as win them. I expect that trend will continue at Euro 2012, which is shaping up to be the Tournament of Goalkeepers.
Petr Cech was heroic in extra time and the penalty shootout, but his one lapse in concentration on Thomas Müller's 83rd-minute header almost cost Chelsea the Champions League in Munich. Fortunately for the Czech No. 1, his opposite number switched off for a moment as well five minutes later. Didier Drogba put some venom into his header, but Bayern Munich's Manuel Neuer was more than a bit flat-footed as his delayed swat couldn't stop the ball reaching its intended target.
Cech and Neuer will start in goal for the Czech Republic and Germany, respectively, at Euro 2012, and like every other member of the Goalkeepers Union scattered across Poland and Ukraine, will face the unique anxiety of protecting their nation's net without a safety net. To paraphrase Paul Simon's famous lament: one mistake, and an outraged nation turns its lonely eyes to you. It's the way of the world for goalkeepers, but more and more these days, the hero card is at hand as well.
After his penalty shootout heroics put Spain through to the 2002 World Cup quarterfinals at Ireland's expense, Iker Casillas was quickly beatified as "Saint Iker." His halo still shines brightly but could be burnished as Spain strives to defend its Euro crown. Gigi Buffon kept the Azzurri's hopes alive at Euro 2008 with a penalty kick save against Romania's Adrian Mutu – the World Cup winner will be on hand again at this summer's soccer showpiece. Italy will need him to play much more than the 45 minutes he managed at the 2010 World Cup to have any hopes of success this summer.
Judging from the television commercials I saw in London last week, England's only cause for optimism this summer is Joe Hart. Now it may be the Manchester City backstop just has a better agent than his England colleagues, but after the frightful follies of David James, Scott Carson and Robert Green in the England goal over recent times, it seems the Mad Men of Britain think a nation glad to finally have a solid goalkeeper will rush out and engage in a little retail therapy to celebrate.
While the Three Lions may have only one lion worth speaking of, spare a thought for Denmark. The land that produced Peter Schmeichel faces a trio of Group of Death encounters with Thomas Sorensen as their likely goalkeeper. He's dropped more balls than a blindfolded juggler in recent seasons, yet the loyal-to-a-fault Morten Olsen may give the Stoke City man the Denmark starting nod as Anders Lindegaard's injured knee makes him a bigger gamble than Sorensen's suspect hands.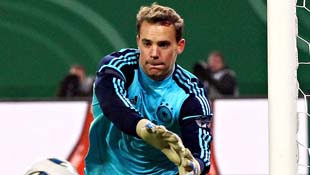 Co-host Ukraine doesn't even know who will play in goal. Between untimely injuries and drug suspensions, Oleg Blokhin doesn't have much left to choose from. He will most likely risk Andriy Pyatov, the most experienced keeper from a trio that boasts few caps and countless concerns. Across the border in Poland, Franciszek Smuda's budding Cinderellas have Arsenal's 22-year-old Wojciech Szczesny in the net. He's not immune to shaky moments but seems to have the essential qualities shared by all good goalkeepers: bags of confidence and a lousy memory.
Those traits also apply to France's Hugo Lloris, Russia's Igor Akinfeev and the Netherlands' Maarten Stekelenburg. For me, this is a trio of heroes in waiting at Euro 2012. Experienced keepers in their mid to late 20's who have already cut their teeth on the big stage (Lloris with Lyon, Akinfeev with CSKA Moscow and Stekelenburg with AS Roma) and are ready to be the reliable rock on which deep runs are made.
Ultimately, that's what any goalkeeper must be, and this summer's pageantry in Poland and the Ukraine will showcase an eclectic mix of youngsters, seasoned veterans, World Cup winners and hold-your-breath merchants. Some will save from the penalty spot and some will spot the opposition a goal. It's more than possible that some will do both. In a sport in which scoring is rare, no one holds the fate of the game in their hands like the goalkeeper. More than ever that will be true at Euro 2012.