Squad News
Who's up and who's down
Our weekly look at players whose stock is rising or falling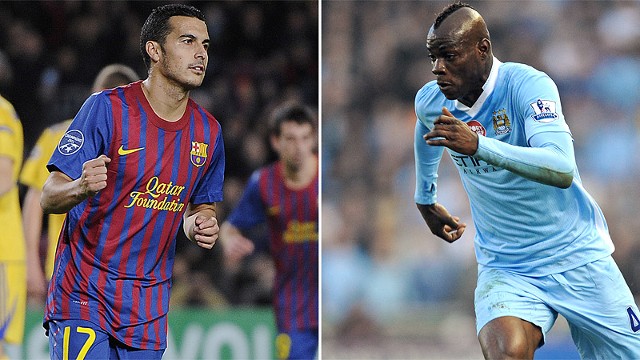 Poland, a co-host of Euro 2012, must be excited. Its standout performer, Robert Lewandowski, is on a roll with the country's opener about three weeks away. Lewandowski leads the way in our weekly look at who's hot and who's not with the tournament approaching. While Lewandowski is surging, there was disappointment for former England captain Rio Ferdinand.
Stock rising
Robert Lewandowski, Poland
Talk about the right time to peak. If Lewandowski keeps scoring, it's difficult to envision the co-host not getting out of a rather tame Group A that also features Greece, the Czech Republic and Russia, which is the group favorite.
Lewandowski netted a hat trick as Borussia Dortmund crushed Bayern Munich 5-2 in the German Cup final to complete the double (having already won the league).
Goals at the Euros would boost Lewandowski's value further. According to reports, the 23-year-old is being tracked by Arsenal, Chelsea, Manchester City and Manchester United.
Mario Balotelli & Antonio di Natale, Italy
Balotelli couldn't stop making headlines off the field (for the wrong reasons) this season. And on the pitch, his often genius play was spoiled by petulance and indiscipline. But the lasting image Manchester City fans will have of Balotelli before the summer is the striker showing commitment to set up Sergio Aguero's winner in injury time that handed City the Premier League title.
Italy manager Cesare Prandelli isn't worried about Balotelli.
"He is motivated and determined to display all his talents," Prandelli said.
Giving in, maybe, to public pressure in Italy, Prandelli also included di Natale in his initial 32-player squad. Di Natale scored more goals than any other Italian in Serie A this season – he also achieved the feat the previous two campaigns – to lead Udinese to a Champions League berth. At 34, he collected his last cap at the 2010 World Cup.
Yoann Gourcuff and Florent Malouda, France
It's been a tough season for Gourcuff, once dubbed the "New Zidane." An ankle injury hampered the playmaker in the build-up to the 2011-12 campaign, and he's faced an uphill climb ever since. Overall, Gourcuff made a mere 13 league starts for Lyon. But French manager Laurent Blanc left the door open for Gourcuff last week, then included the 25-year-old in France's provisional squad.
"He's hardly played, and when he has played, he's not performed well, but for France, his record is not that bad," Blanc said when revealing his roster.
He can't get a game at Chelsea, but given that Blanc said the lack of experience in midfield is a concern, the French boss named Malouda, 31, to the provisional squad. Judging by his words, he'll make the final cut.
"You need to have the experience from having played a lot of international games to perform well," Blanc said. "Malouda has this profile, even if he's not very competitive in his club."
The winger played for Les Bleus at the 2006 World Cup, Euro 2008 and the 2010 World Cup.
James McClean, Ireland
Set in his ways. Perhaps that's the way to describe Ireland manager Giovanni Trapattoni. But under the 73-year-old Italian, Ireland achieved its objective: qualifying for Euro 2012.
Not keen on infusing too much youth into the national team, Trapattoni, likely begrudgingly, included Sunderland winger McClean, 23, in his 23-man squad. James McCarthy, 21, ruled himself out of contention so he could spend time with his father, stricken with cancer. Only last year, McClean was playing for Derry City.
Sunderland teammate John O'Shea limped off against Manchester United on the Premier League's final day, but his ankle injury isn't as bad as first thought.
Stock falling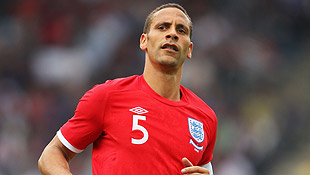 Rio Ferdinand and Scott Parker, England
This isn't the way Ferdinand wanted to end his international career. And after being overlooked by England manager Roy Hodgson, make no mistake, it likely is the end for Ferdinand in an England shirt. He thus misses out on the past two major tournaments, a knee injury the reason at the 2010 World Cup. There were rumors that Hodgson wouldn't be able to select both Ferdinand and Terry because of the tensions between the two, but the head coach said it was purely a footballing decision to leave the United center back out.
The captain in England's last game, Parker has been struggling with an Achilles injury and missed Tottenham's final Premier League game against Fulham. Parker got the nod in Hodgson's preliminary squad, but how healthy will he be?
Pedro, Spain
Here's a fit Barcelona player who probably won't be going to Euro 2012. In and out of the Barca starting lineup this season, Pedro – who featured at the 2010 World Cup – wasn't selected for Spain's last match, a friendly against Venezuela in February.
"Pedro has been trying his best, but he's had an erratic season," Spain manager Vicente del Bosque told Sport.
Diniyar Bilyaletdinov, Russia
The winger, a regular at Euro 2008, left Everton for Spartak Moscow in a bid to earn more playing time and lock up a spot at Euro 2012. But Russia manager Dick Advocaat overlooked Bilyaletdinov and his sweet left foot when announcing his provisional 26-man roster.
"For me it's come out of the blue," he told Russian media. "My head is now swelling up. I can't think."
Younes Kaboul and Loic Remy, France
Kaboul, the versatile Tottenham defender, was ruled out of the tournament with a knee injury, adding to back-four absentees Bacary Sagna and Eric Abidal. Even though striker Loic Remy made Blanc's initial squad, he's dealing with a thigh injury and Blanc admitted the outlook isn't good. "Remy has a pretty serious injury," Blanc said.
John Guidetti, Sweden
Could Guidetti be the heir apparent to Zlatan Ibrahimovic? The Manchester City owned striker, 20, scored 20 goals for Feyenoord in the Eredivisie and was certain to make Sweden's squad. Certain, that is, until an illness struck. "The Euros were naturally the main goal, and it doesn't feel great to not get the chance," he said. "But I realize that it was not going to be possible, and I also don't want to take any chances."
Jerome Boateng, Germany
Coping with Lewandowski and Shinji Kagawa, Boateng and central defensive partner Holger Badstuber didn't have their finest games in the German Cup final. With Per Mertesacker's health remaining a question mark, Boateng and Badstuber might be the starting two in the center at the Euros.
Boateng struggled more and gave away a penalty late in the first half.