What to watch for
The thrill of the Euros
As the European Championships draw closer, there's a lot to be excited for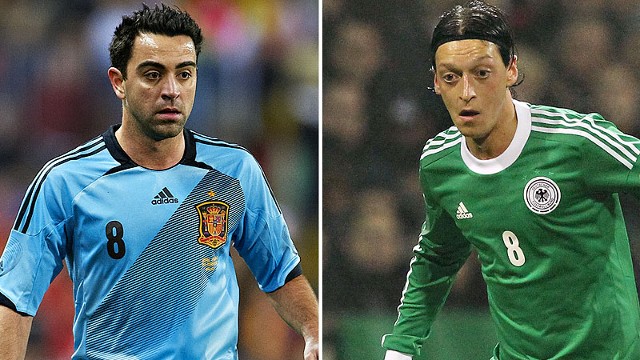 As domestic leagues conclude and soccer fans work out their next fix, there's no doubt that the Euros are a big deal, even though the likes of Neymar and Lionel Messi can't participate. UEFA reported that 155 million people watched the 2008 tournament -- Spain's 1-0 final win over Germany was broadcast in 231 countries -- yet, we don't really watch for the trophy presentation. (Intriguingly, no country has ever defended its crown, so apologies in advance to the Spaniards.)
2004 was the exception, when Greece, a country so vehemently unfashionable heading into the tournament, took home the cup after one of the most brutally impressive -- though mind-numbingly difficult to watch -- displays of defensive soccer in history.
But enough about the Galanoleyki; instead, the marginalia and moments of individual brilliance really lodge in the brain far more so than any coronation: Henrik Larsson's diving header against Bulgaria in 2004. Michel Platini's summer of dominance in 1984, notching nine goals in five games including not one but two perfect hat tricks (right foot, left foot, header). Antonin Panenka's glorious penalty-spot chip in 1976. Paul Gascoigne's flick-pivot-volley against Scotland in 1996. The Danish Dynamite of the 1980s.
And so, with all the above in mind, some questions bouncing around my mind as the tournament draws near.
Can we get a Germany versus Spain reboot in the final?
Tournaments don't always run true to long-standing form, with timely hot streaks resulting in plenty of upsets and underdog triumphs. But in 2012, I'm craving a competition in which the two best teams in Europe give us a tasty rematch of the Euro 2008 final. Thankfully, the draw kept them apart, pitting Germany in Group B and Spain in Group C, although if either fails to top its hand-picked quartets, the sides will run into each other in the semis. Given the pedigree on both squads, it's unlikely ... right?
And so, I'm already praying for Die Mannschaft and La Furia Roja to progress safely through the competition in the hopes of getting what it feels like we haven't had for some time in soccer: a really memorable showpiece final.
Michael Cox is right that when it comes to the Champions League, it's the semis that tend to churn up the most drama, and the same holds true on the international stage. Generally, finals are cagey, counterpunching affairs; the last two Euros finals ended 1-0, while the 2010 World Cup final was only really notable for the thuggish Dutch, referee Howard Webb's ineptitude and Andres Iniesta's T-shirt tribute. Ergo, a seismic, high-stakes battle of Mesut Ozil versus the inimitable Xavi is a dream of dreams for soccer nerds like me everywhere.
Yet why do I think a repeat of 2008's 1-0 snooze might be so wildly different if given a repeat in Kiev on July 1?
For starters, Spain isn't what it used to be. The lack of a decent striker (David Villa's still rehabbing a shredded knee, while Fernando Torres is half the Torres he was four years ago) coupled with Xavi's age and Carles Puyol's knee surgery means La Furia Roja show more than a few flaws.
As for the Germans, they're only just beginning their upward ascent. With dapper Joachim Low at the helm and an array of bright, young and lethal counterattacking tyros (plus ageless goal poacher Miroslav Klose) at their disposal, Die Mannschaft are a much stronger match in 2012 than they were in '08, when a grim Michael Ballack-led side could muster only four shots on goal in that 1-0 final defeat.
If Spain makes it and has the arguable pre-tournament favorite in its crosshairs, what level of desperate brilliance might it conjure to manage one final trophy? For Germany, how far will it go to smash European soccer's status quo? These questions are just the beginning. I hope we get the answers in the final.
England players with autobiographies will get their best material
A key element in being a Three Lions squad member is that you never approach a major international tournament without having a book ready. If you win -- let's face it, not happening -- you're blessed with a fairytale ending. If you lose, you're giving the fans plenty of behind-the-scenes drama and insight as to what went wrong both on and off the field. Guaranteed sales and elated publishers either way. And England may be feeling bullish about its draw in Group D against Ukraine, Sweden and France. But first things first.
Tournament and dressing-room gossip forms an essential third act, something Joey Barton sarcastically pointed out when Frank Lampard & Co. came home empty-handed after the 2006 World Cup and his memoir "Totally Frank" was fighting for shelf space with Ashley Cole's insipid "My Defence" (buy it now for $0.01!) and Wayne Rooney's "My Story So Far." Barton's response to the flood was typically brilliant: "England did nothing in that World Cup, so why were they bringing books out? We got beat in the quarterfinals. I played like %#@!. Here's my book."
Last summer's dearth of tepid "tell-all" memoirs following England's monumental failure in South Africa suggests that the English superstars are learning restraint and self-awareness, but I wouldn't be surprised if the two years since -- not to mention the Three Lions' impending implosion -- will supply ample fodder for yet more bland, sorry-we-screwed-up memoirs. Especially now that Roy Hodgson, the man no pundit or player hoped would take the mantle, is in charge with less than a month to conjure up a game plan.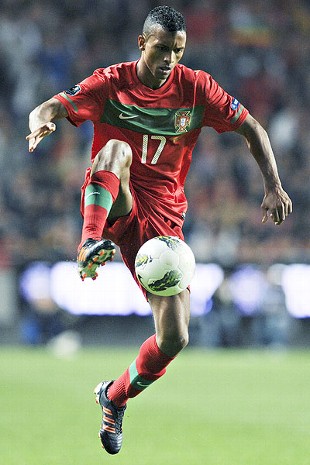 The best player won't lift the trophy
Consider the 2010-11 season put together by Cristiano Ronaldo: 53 goals in 49 games for Real Madrid, a Copa del Rey victory over Barcelona and the kind of form that should steal some of Lionel Messi's headlines. (Although largely, he inexplicably remains in the tiny Argentine's shadow.) Then pile on top what he did in 2011-12, eclipsing Messi and the Blaugrana with 64 goals in 55 appearances, Real's first league title since 2007-08, and helping the La Liga club set records for points (100), goals (121), goal difference (plus-89) and wins (32 in 38).
Anyone who tells you that C-Ron isn't the best around -- though his Champions League struggles do blot the ledger -- is a fool, and his exploits as Madrid's fulcrum are impossible to dispute. But the other team he leads, Portugal, doesn't fare as well despite his brilliance at the helm. Not to mention pulling the Netherlands (rematch of the 2006 World Cup's Battle of Nuremberg, anyone?), Denmark and Germany in the group stage.
It's been nearly a full footy generation since Portugal finished runner-up in 2004 to the obdurate Greeks, beating Spain, England and the Netherlands along the way. But in qualifying for 2012, A Seleccao das Quinas were more Wolves than world-beaters: an 89th-minute equalizer doomed them to a humiliating 4-4 home draw to lowly Cyprus in Round 1, followed by a 1-0 defeat in Norway and a 2-1 defeat in Denmark in their final group game that forced them into that tense playoff home-and-away doubleheader against Bosnia & Herzegovina.
Although Portugal ultimately skipped past the Edin Dzeko-led Dragons with a 6-2 win in Lisbon, success in Poland and Ukraine is far from assured. If it's not the inconsistency of the team's back line -- missing seasoned defenders Jose Bosingwa and Ricardo Carvalho, both of whom retired from international football due to disputes with current boss Paulo Bento -- it's the endless drama that can surround the likes of Ronaldo and Nani, who can be as self-destructive as they can be game-changingly brilliant.
Bookies William Hill have Portugal firmly in the middle of the pack at 20-to-1, but you can bet the house on some frustrating, manic moment derailing its fortunes long before the final.
The next generation of all-world talent
Another beauty of summer soccer is the emergence of new stars on the big stage. Germany has Leverkusen's big winger/striker Andre Schurrle and the diminutive Mario Gotze, an uber-talented attacking midfielder from Borussia Dortmund. (Fun fact to make us all feel old: When Gotze and Schurrle made their debuts in November 2010, they became the first players born after reunification to rep the German national team.)
Or how about young Danish maestro, Christian "The Next Laudrup" Eriksen, six weeks younger than Jack Wilshere and six times more explosive? Don't forget Yann M'Vila, a highly rated French defensive midfielder, or Sunderland/Ireland winger James McClean, plus the next wave of absurdly talented Dutchies -- PSV's box-to-box terrier Kevin Strootman, wide threat Georginio Wijnaldum and lanky FC Twente striker Luuk de Jong -- as well as Russia's new baby-faced assassin, Alan Dzagoev.
Although the elder statesmen -- the De Rossis, van Persies and Riberys -- will dominate the headlines and this future crop is already well-known in domestic leagues, there will still be plenty of limelight to spare for those names and faces that'll dominate the game for much of the next decade, which feeds neatly into my final point.
Players who can parlay a big tournament into a bigger payday
The Euros are a wonderful breeding ground for hype, especially now that the Internet can take any grainy YouTube video showing a handful of goals and some shaky-cam dribbling skills to whip transfer rumor mills into a frenzy. It wasn't always like this; in the pre-Internet age, scouts actually had to watch the games, but the captive, soccer-starved summer audience means that those under-the-radar or undervalued gems can flip a few brilliant performances into a rich, new contract at a top-tier club.
Karel Poborsky was largely unknown heading into Euro 1996, but his incandescent on-the-ball trickery propelled a stubborn, stodgy Czech team all the way to the final, besting Italy, Portugal and France on penalties along the way. (The highlight? His sexy dribble-and-lob against the Portuguese in a 1-0 win.) It's all but a footnote to Poborsky's tale that his side lost 2-1 to Germany, because his ticket was soon punched to Old Trafford, and off he went. (He lasted only 18 months with United, marginalized as David Beckham broke into the first team, but the wily Czech did manage a Prem winner's medal in 1996-97 before moving to Benfica in January 1998.)
El-Hadji Diouf did it at the 2002 World Cup, parlaying a run of form with the mighty Senegal into disappointing stints with Liverpool, Bolton, Sunderland and Blackburn, and then at the 2008 Euros, little Andrei Arshavin spearheaded the Russian side's rapid-fire evisceration of the much-favored Dutch (who'd stomped Italy and France in the group stages to set up their quarterfinal humiliation nicely) and became Arsene Wenger's Magic Russian Pixie the next January.
These players were obviously known to the soccer community, but the Euros undoubtedly pushed each of them further into the mainstream and foisted upon them the kind of attention normally reserved for Hollywood divas or heads of state.
Who will it be this summer?
James Tyler is an assistant editor for ESPN.com's soccer coverage.