Euro 2012 teams
Team Profile: England
A look back at the key points of the England team's history in the Euros.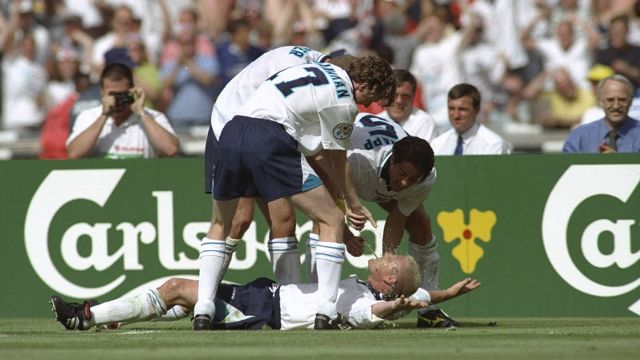 Overall record at finals: Played 23, Won 7, Drawn 7, Lost 9

Best performance: Semi-finalists in 1996

Most appearances at finals: Gary Neville (1996, 2000, 2004) - 11

Most goals at finals: Alan Shearer (1996, 2000) - 7

European Championship high: Two moments from the Euro 96 group stage stand out, with Paul Gascoigne's famous goal against Scotland coming ahead of the 4-1 victory over the Netherlands.

European Championship low: England has had more than its share of low points, like failing to register a point at Euro '88, but the performance under Graham Taylor at Euro 1992 - which saw the manager mercilessly mocked in The Sun's 'turnip' campaign - was perhaps the worst to date.

European Championship legend: Alan Shearer is the second-highest all-time scorer in the competition's history. Having made a solitary appearance in the 1992 tournament, he finished top scorer with five goals at Euro '96 and added a further two during Euro 2000.

The story so far: England was one of several top countries who decided against entering the 1960 European Nations Cup, and has had little joy since. Their third-place finish as world champions in 1968 came during a time when only four teams qualified for the finals, and the 1996 tournament on home soil was the first time they made it out of the group stage. On five occasions, most recently Euro 2008, England has failed to qualify.

Qualification: England finished as unbeaten group winners, six points ahead of its nearest rivals, but the fact that Fabio Capello was prepared to resign over the John Terry captaincy furore in the aftermath signals problems not reflected in the statistics. In a relatively straightforward group featuring Montenegro, Switzerland, Wales and Bulgaria, the Three Lions were held twice at home and were fortunate to sneak past a resurgent Wales 1-0 at Wembley. Wayne Rooney's dismissal in the final game against Montenegro - which will see him miss the first two games of Euro 2012 - highlights the frustrations that were boiling over amid constant criticism from the media.

Qualifying record: P8, W5, D3, L0, F17, A5, Pts 18

Most appearances: Joe Hart, Ashley Cole, Wayne Rooney (8)

Top goalscorer: Jermain Defoe, Wayne Rooney, Ashley Young, Darren Bent (3)