England's Chances
Roy Hodgson to lead England
Roy Hodgson was hired as England's national team coach
LONDON -- Roy Hodgson was hired as England's national team coach Tuesday, six weeks before the European Championship.
The Football Association said the 64-year-old West Bromwich Albion manager signed a four-year deal.
He will leave West Brom at the end of the season May 13 to lead England into the Euros, which are being held in Poland and Ukraine.
He succeeds Fabio Capello, the Italian who quit in February in a dispute with the FA after John Terry was stripped of the captaincy.
The FA overlooked the favorite, Tottenham manager Harry Redknapp, hiring instead a manager who has won eight league titles in two countries with three clubs and coached the national teams of Switzerland, Finland and the United Arab Emirates.
Hodgson has had stints in club soccer in England, Sweden, Denmark, Norway, Switzerland and Italy, where he twice was in charge of Inter Milan.
England has an exhibition May 26 against Norway in Oslo and a home match against Belgium a week later before a 23-man squad heads to the Euro 2012 base in Krakow, Poland.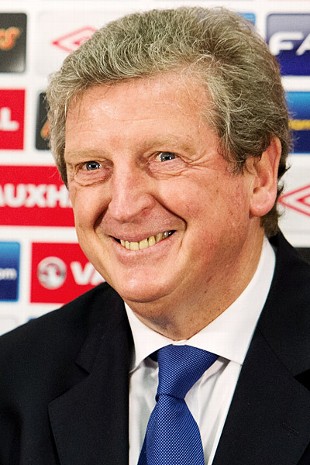 England's group stage opener is against France June 11 in Donetsk, Ukraine, followed by matches against Sweden and Ukraine.
Hodgson was able to rebuild his reputation at West Brom after a stormy six months at Liverpool blemished his record.
Hodgson's lowest points at Liverpool, where he was jeered by fans, should prepare him for the demands and intensity of the England job, in which expectations exceed reality for a team without a major title since the 1966 World Cup.
Hodgson was somewhat of a surprise choice after Redknapp was overlooked for the job.
Redknapp could not match the international experience of Hodgson, who becomes the first England coach to be appointed after previously leading another national team.
Hodgson is one of the most-traveled coaches England has produced. After impressing domestically in Switzerland, he earned the national team job there while still barely known in his homeland.
The Swiss had not reached a major tournament since 1966, but Hodgson took them to the 1994 World Cup and the 1996 European Championship, where they went out in the first round but did manage a 1-1 draw with host England.
Switzerland's World Cup run and its success in Euro 96 qualifying landed Hodgson a job in 1995 at Inter Milan, where he reached the UEFA Cup final in 1997 before departing for Blackburn.
He coached Grasshoppers, FC Copenhagen, Udinese, the UAE and Viking FK before taking unheralded Finland to the brink of qualification for the 2008 European Championship.
Hodgson finally made his mark in his homeland with Fulham, the small West London club. He took over during the 2007-08 season and guided the club to its best finish of seventh the following year.
He was voted manager of the year in 2010 by his fellow professionals for taking Fulham to the Europa League final, earning him a top job in England for the first time at Liverpool.
But Hodgson endured a miserable six months at Anfield before being fired amid fan discontent.