Germany's precarious power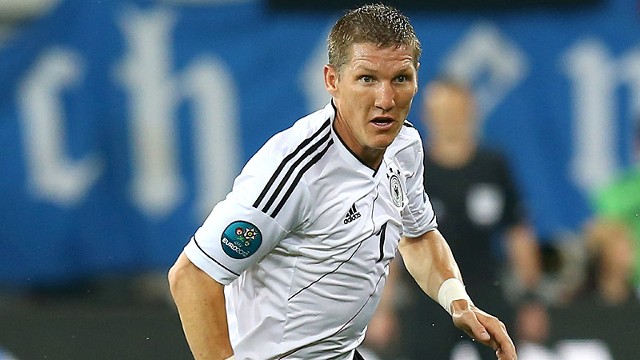 By James Tyler
Quite a few big nations have labored at Euro 2012 thus far. Recurring issues of ego and self-doubt are plaguing the Dutch, England is slowly growing into its latest evolution, and Italy's two-striker set has yielded just two goals -- and two draws. Yet the consensus for best team so far might fall upon Germany thanks to its resilient 1-0 win over a testy Portugal and a rather comfortable dismembering of the talent-rich Dutch. But if results Sunday swing in a curious direction -- the entire tournament to date has been rich with unpredictability -- it could well find itself eliminated.
Nothing makes me think Die Mannschaft and Jogi Low will fall foul of the permutations, but there is one scenario that puts Mesut Ozil and company on an early flight home.
From UEFA:
Germany is not quite through, but will be as group winners (meaning a match against Greece in Gdansk) if they draw. It will be knocked out, though, if it loses to Denmark by any result other than a one-goal defeat in which Germany score at least two AND Portugal win.
If anything, the sheer does-not-compute scenario (while unlikely) is just another example of how enjoyable the tournament has been to date. We've seen 46 goals scored in 16 games, a boredom-busting 2.88 per game average. And expectations for the Group of Death have thus far been paid in full in that all four teams still have a shot at making the quarterfinals heading into Sunday's games. Indeed, only two teams of the 16 are playing for pride in the final round of the group stage; we can only hope that the knockout stages bring a similar sense of excitement.
Yet Germany's position -- the Euros' dominant team and the only side with two wins, but still not safe -- is not one that happens often at the Euros. In fact, it's never happened before; no team with six points after two games has failed to qualify for the next phase since the current 16-team format began in 1996. (The closest was Italy's elimination in 2004; finishing on five points, a 2-all draw between Sweden and Denmark rendered the Azzurri irrelevant that year given UEFA's hierarchy of tiebreakers. Wilder yet is that the same could happen to Italy on Monday.)
But given how wild this summer of soccer has been so far, Germany's status in the Group of Death -- equal parts powerful and precarious -- is not one to be taken lightly.

Conversations