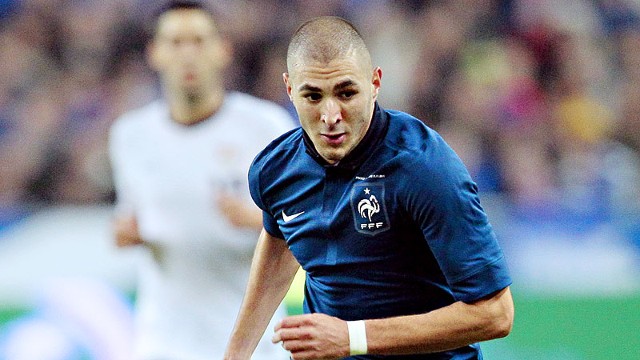 If France is to be successful at Euro 2012, the goalscoring of Karim Benzema will be crucial. Top scorer for the French in qualifying, the 24-year-old does face some threat for his place from the in-form Olivier Giroud, but his form at Real Madrid should ensure that he remains first choice.
Benzema is a predator who combines strength, power and finishing prowess to devastating effect. The attacking trio of Cristiano Ronaldo, Benzema and Gonzalo Higuain has smashed all records this season with its goal-scoring returns and although Benzema is not always guaranteed a start, he has generally performed when given the opportunity. His performances have once more attracted interest from around Europe, but for the moment the French star appears happy in Spain.
At international level, Benzema's return has not been spectacular, but neither has France over the same span. However, fans who witnessed the Real Madrid star's all-action performance for Les Bleus at Wembley last season will be in no doubt as to what he can do when given the right support from midfield.
---
Expert's take: After a relatively underwhelming first two years at Real Madrid, Karim Benzema has been transformed by Jose Mourinho. Not only has he provided up to four key, game-changing goals in the Spanish league -- one of the highest such returns in the division -- but he has done so while performing a selfless role akin to Wayne Rooney and Carlos Tevez at Manchester United in the 2007-08 season. Very often, it's Benzema's industry and willingness that creates the space for Cristiano Ronaldo to wreak havoc. And, after a very trying past few years for the French national team, that attitude is exactly what Laurent Blanc needs to restore prestige. -- Miguel Delaney
---
Stats That Matter:
• 2011 French Player of the Year
• Currently France's leading active scorer with 13 goals
• Scored in international debut in a 2007 friendly versus Austria
• Ligue 1 Player of the Year in 2008 after leading league with 20 goals
• Tied for first in UEFA Champions League with 5 assists in 2011-12 season

Conversations