#19: Daniele De Rossi, ITA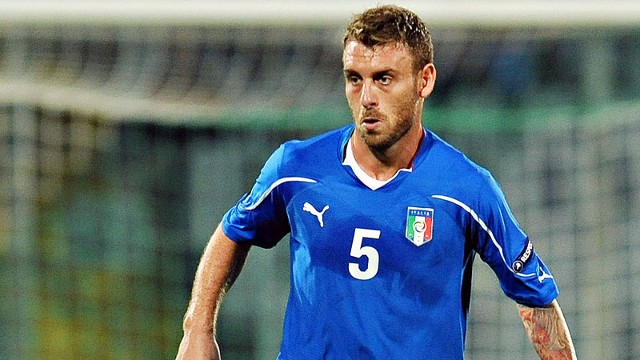 Perhaps best remembered for getting sent off for elbowing the U.S. striker Brian McBride in the face during the 2006 World Cup group stage, De Rossi, 28, has since developed into one of the best central midfielders in the game for AS Roma and Italy.
Well-rounded in the Italian tradition, he is hard-nosed, hard-working and armed with a hard shot from long distance which is among the best in the game. Technically sound, De Rossi can do just about anything on the field, including planting a well-aimed elbow in an opponent's face every now and then. He's equally capable of quietly pushing a rejuvenated Italy far into an international tournament as one of the last holdovers of the 2006 World Cup-winning team.
---
Expert's take: In his prime, tactically sound, positioning and a solid passing game make him an important leader in Italy's midfield. Has the ability to shoot from distance and pop up in key situations. -- Andrew Orsatti
---
Stats That Matter:
• Signed a new five-year deal with Roma in 2012, making him the highest paid Italian player in Serie A
• Led Italy in successful passes completed at the 2010 FIFA World Cup
• Collected at least 10 cards in all competitions for six consecutive seasons from 2004 to 2010, finishing as Roma's most disciplined player four times
• Italian Footballer of the Year in 2009
• Scored Italy's third shootout goal in the 2006 World Cup Final, following a four-match ban for a straight red card against the United States in the group stage

Conversations