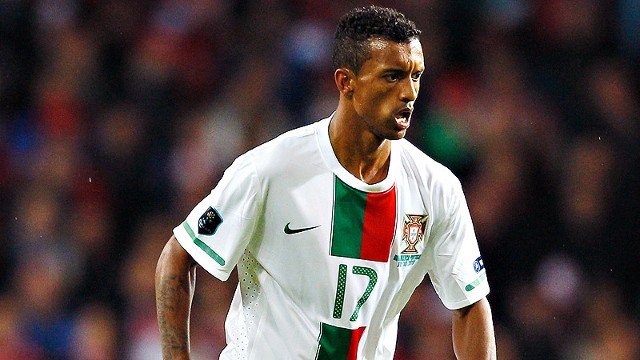 Nani is both a source of huge frustration and of joy to many of his supporters, with his outstanding goals and assists records offset by the regularity with which the Portuguese winger fails to play the easy ball or convert a relatively simple opportunity. Thus, the winger continues to divide opinion amongst even his own club's supporters.
At his best, Nani is a match-winner and has proved unplayable on occasions, with his trickery, pace and ability to shoot with either foot a potent combination. The problem, though, and the reason that he is still often overlooked for bigger games at club level, is that these occasions do not arrive with the regularity that his talent deserves. Talent, though, is one thing that the Portuguese have never traditionally been short of.
At international level, Nani is a key part of the Portugal setup and boasts a more than reasonable goal return in the colors of the Selecção. Five goals during qualification as part of an attacking trio with Cristiano Ronaldo and Helder Postiga bode well ahead of this summer's tournament, but Portugal fans will be hoping that it is this productive version of the Manchester United star that shows up.
---
Expert's take: Joined Manchester United in 2007 and almost immediately became a starter under Alex Ferguson. Skillful but lacking discipline, he quickly became one of the best modern wingers in the world. Luis Carlos Almeida da Cunha is fast, has a great kick and, probably his most important quality, is one of the last "dribblers" left in the Old Continent. --Damian Didonato
---
Stats That Matter:
• Tallied five goals and four assists in Euro 2012 qualifying
• Created 115 chances over the past two seasons, most on Manchester United and eighth in the Premier League
• Nani has four goals in five career appearances against Denmark, which is in Group B with Portugal
• 70.8 pass completion percentage in Premier League play this season, lowest among all Manchester United outfield players with at least 1,000 attempted passes (League average: 76.7 percent)
• Nani had 13 Premier League assists in the 2011 calendar year, more than any other player in the league, and his 18 assists led the Premier League in 2010-11

Conversations