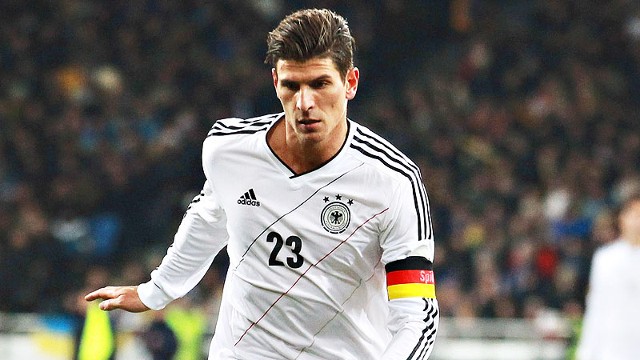 Since a disappointing Euro 2008, Gomez has emerged as Germany's next great target forward in the mold of Oliver Bierhoff and Miroslav Klose. Tall at 6-foot-3, strong and lethal in the air, the 26-year-old Bayern Munich striker is rounding into the peak of his career.
His goal-scoring record has followed suit. Gomez has scored a shade under 20 league goals per season in the hard-hitting Bundesliga over the past six years, tallied against each of Germany's Euro qualifying opponents and already has 21 international goals -- more than Klose, who will probably become Die Mannschaft's all-time leading scorer, had at his age.
Disclaimer: Gomez has never been a full-time starter or scored a goal at a major international tournament.
---
Expert's take: A classic hefty target with quick feet. When confident he is capable of scoring in bunches. Deadly from within 6 yards, Gomez has demonstrated a peerless ability to bundle the ball home with literally any part of his body. -- Roger Bennett
---
Stats That Matter:
• Has scored 80 goals in all competitions for Bayern Munich the past two seasons
• Scored the fastest goal in the Bundesliga in the 2011-12 season when he struck just 24 seconds into a match on April 7
• Scored four goals in a UEFA Champions League Round of 16 match in a record-tying 23 minutes
• Scored 21 goals in 51 appearances for Germany since his debut in 2007 (through May 18)
• Germany's record with Gomez in the lineup is 32-10-9 (through May 18)

Conversations