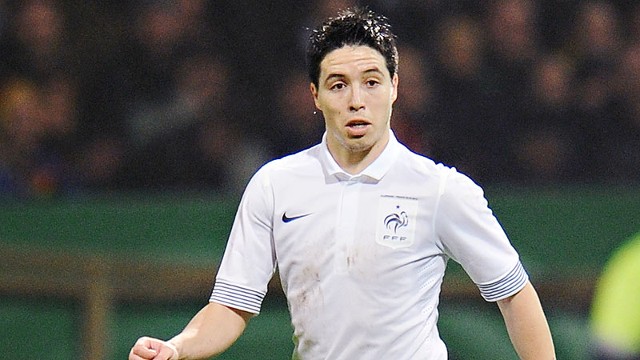 One of the most talented midfielders in Europe on his day, Nasri hasn't enjoyed the best of times since joining Manchester City last summer. However, it would be a mistake to underestimate the 24-year-old, who has shown throughout his career that he can perform at the top of the game, even if consistency is not always a strong point.
Having been discarded under former French coach Raymond Domenech, Nasri has come back strong under Laurent Blanc to become an important member of this new iteration of Les Bleus. The question, as always, is where and how to play him to get the best out of his abilities. It is an issue that has never fully been answered at club level and one that is currently hindering the Frenchman's progression.
At his best, Nasri is a match-winner, and the agony of Arsenal fans at his departure last season is testament to that fact. Graceful across the ground and with a fantastic ability to pick the right pass, he has terrified top sides when on form, while the former Marseille man is more than adept at breaking into the area late to get onto the score sheet. Euro 2012 presents a big chance for Nasri to deliver a message to his doubters.
---
Expert's take: Nasri has blown hot and cold in a difficult first season at Manchester City, but playing in the central role that suits him best, Nasri looks ready to lead France's stab at rehabilitating its reputation in major tournaments. --Andy Brassell
---
Stats That Matter:
• Scored tying goal in final Euro 2012 qualifying match to clinch first place in Group D
• All three of his international goals have been scored in France
• Second on Manchester City with 40 chances created in 2011-12 Premier League play
• All five of his 2011-12 Premier League goals have been scored in the second half
• Second on Manchester City with nine assists in 2011-12

Conversations