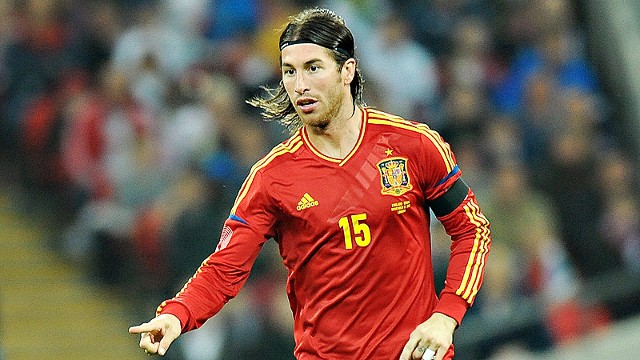 It would be easy to conclude that Ramos' accidental dropping of the 2010-11 Copa del Rey from atop an open double-decker bus, only for it to be run over by said bus, is the perfect metaphor for the long-maned man -- a boorish act by a brutish player. But that would overlook the skill hiding beneath the brawn of the hard-as-nails central defender (for Real Madrid) and right back (for Spain).
Consider that for no other Spanish teenager, of all the wonderful prospects the Iberian nation has produced, was such a large transfer sum paid -- some $35 million -- as Real did for Ramos, a defender, no less, seven years ago.
Ramos, 26, is most of all a precise tackler, a one-man aerial defense system, a shrewd man-marker and, when given the chance, quite a handful in the opponent's half, too. Require more evidence of his understated brilliance? Of all the players to appear at the 2010 World Cup, Ramos, who lifted the trophy with Spain, was deemed the most valuable by the Castrol Performance Index.
---
Expert's take: "He may not be the most reliable at defending, but Ramos makes up for it with his versatility and ability to score goals, especially with his head." -- Ravi Ubha
---
Stats That Matter:
• 84 caps with the Spanish national team since debuting at age 18
• Second on Real Madrid with 72 successful tackles in league play in 2011-12
• Led Real Madrid and was second in La Liga with 114 successful clearances in 2011-12
• Second on Real Madrid with 1,791 passes completed in La Liga in 2011-12
• Has scored six goals with the national team, most by a defender

Conversations