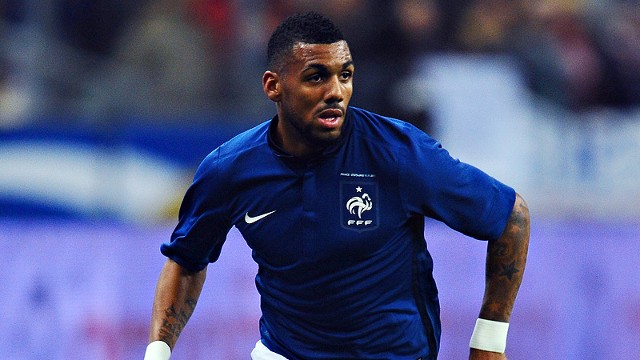 Let his current club coach, Rennes manager Frederic Antonetti, have the first word on the highly rated, heavily scouted defensive midfielder: "M'Vila reads the game like Claude Makelele, has the presence of Patrick Vieira and can pass the ball like Yaya Toure."
Although these lofty comparisons might seem premature for the 21-year-old from Amiens, his progress over the past two seasons has shown that he might soon embody that hallowed trio. Consider that Arsenal manager Arsene Wenger has been trying to lure M'Vila from Ligue 1 for what seems like an eternity, seeing him as the perfect midfield foil for Alex Song and Jack Wilshere.
M'Vila's strengths revolve around his decision-making and reading of the game. Although he sits deep in midfield, his passing range and upfield vision mean he often serves as an attacking catalyst for club and country (since making his Les Bleus debut in August 2010). That's something Laurent Blanc has been keen to integrate since taking over as Les Bleus' manager.
To complement his imaginative play from withdrawn positions -- M'Vila led Ligue 1 in passes attempted (2,341) and completed (1,989) in 2010-11, a testament to his tempo-setting role -- is his sense of discipline in the tackle. Despite playing a demanding position in front of defense, M'Vila has just 18 yellow cards and two reds in more than 130 professional appearances, proving that he can control games without losing control of himself. That should prove useful in a demanding Euro 2012 group.
---
Expert's take: "The type of player that every major club covets, M'Vila's athleticism and positional sense allows his midfield colleagues the freedom to create." -- John Brewin
---
Stats That Matter:
• Earned first cap in Laurent Blanc's debut as national team coach
• Led France in successful passes (643), tackles (12) and interceptions (24) during qualifying
• Leads Rennes in minutes played in league in 2011-12 with 3,309 (ninth overall in league)
• Named to Ligue 1 team of the year in 2010-11. Lost PFA Young Player of the Year award to Mamadou Sakho
• Scored first professional goal in a 7-0 Coupe de France win over Cannes in January 2011

Conversations