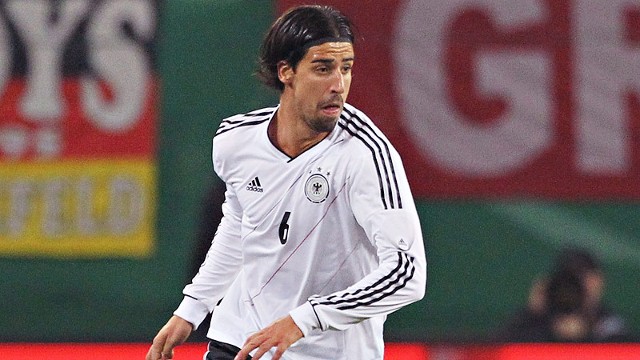 Alongside Germany teammate Mesut Ozil, Sami Khedira was one of the revelations of the 2010 World Cup, and unsurprisingly, Real Madrid came knocking for the pair shortly after the tournament. Khedira, now 25, has enjoyed an up-and-down first two seasons at the Bernabeu but remains an important player in Jose Mourinho's plans for Los Merengues.
A combative force in midfield, Khedira has developed into more of a box-to-box player in his second term in Madrid after being granted a predominantly defensive role on arrival. Given his height and strength, he is always an aerial threat in attack and similarly proves useful in dealing with set pieces in defensive areas.
Khedira's international career has been nothing short of exceptional so far, with an impressive World Cup followed by a qualification campaign that saw Germany stroll to 10 consecutive wins. An often unsung hero, the midfielder will be integral to any success that Germany achieves this summer, even if the attention falls on some of the side's more attacking players.
---
Expert's take: "A calm and reassuring presence in Germany's midfield, Sami Khedira has benefited immensely from his education under Jose Mourinho." -- Andrew Orsatti
---
Stats That Matter:
• Started all seven matches for Germany at the 2010 FIFA World Cup, as the replacement for injured captain Michael Ballack
• Scored the winning goal in the third-place match in 2010, a 3-2 win against Uruguay
• Won Bundesliga title in his first full professional season with Stuttgart, securing the championship with a goal on the season's last day
• One goal in 25 appearances for Germany since his debut in 2009 (through May 18)
• Germany's record with Khedira in the lineup is 18-4-3 (through May 18)

Conversations