Ireland news
It's hard to find positives, says Given
We expected to do better, Ireland goalkeeper admits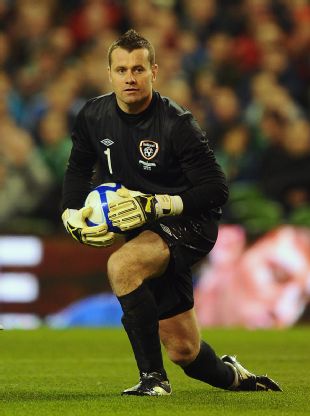 Ireland goalkeeper Shay Given has admitted "positives are thin on the ground" as Giovanni Trapattoni and his squad assess the wreckage of their desperately disappointing Euro 2012 campaign.
- Nugent: The table's upside-down!
The Irish lost all three group games, scoring once and conceding nine times as they were brushed aside by Croatia, Spain and Italy.
In what was their first appearance in the final stages of an international tournament for a decade, Trapattoni's team never showed the solidity and organisation that had characterised their qualifying run.
Given, 36, is contemplating bringing down the curtain on his international career and said he was frustrated that Ireland had been unable to give a better account of themselves.
"We've just lost three games, so positives are thin on the ground. We came here before the tournament expecting to do better," he said. "Things are hurting at the minute, but when you look at the bigger picture in a few months time, then maybe you'll see some positives."
He said he did not think anybody had envisaged that the campaign could have been such a disappointment, explaining: "We went into the tournament with plenty of confidence and looking forward to it.
"But it's just shown the standard of teams you're up against when you get to major finals, especially Spain. We all know how they played, and even Croatia were a very strong team as well.
"I think the biggest problem we had in both the first two games was to concede such an early goal. That put us back and everything you train and work for - game plans and things - kind of goes out the window."