Denmark news
Eriksen looks for improved showing
Midfielder looking to shine against Germany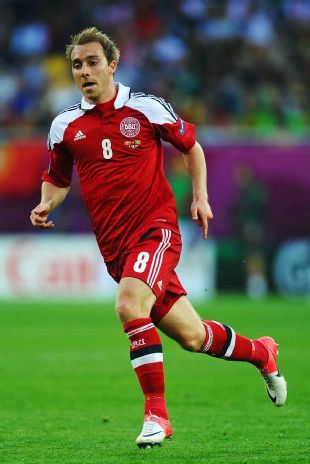 Denmark midfielder Christian Eriksen has told reporters that he is looking to improve his level of performance when Denmark take on Germany on Sunday.
- Beck: Time for Eriksen to shine
Eriksen, who has earned himself a glowing reputation for his performances with Ajax, has struggled to produce his top form so far at Euro 2012.
With Denmark still in contention for a place in the quarter-final, the 20-year-old is looking to inspire his side to a positive result in their final group fixture.
Eriksen told reporters: "I would like to create more chances, be more decisive. I was involved more in the game against Portugal than against Holland, but it wasn't enough to really open up the game.
"There are some different conditions when you play for the national team than when you play for a club team. You don't get as many chances in the national team."
Denmark coach Morten Olsen was keen to deflect attention away from his young playmaker, whom he believes has taken on an important team role.
Olsen said: "He is still only 20 years old, so I don't like that there is so much pressure put on him. He's done well as a team player. In between, he's been doing some things that hold a lot of promise for the future."