Euro 2012 news
UK government announces boycott
No ministers to be sent to Euro 2012 group games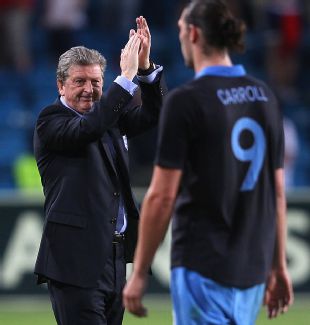 The UK government has decided to boycott the group stages of Euro 2012 due to ongoing concerns about human rights violations in Ukraine.
The Foreign Office confirmed it will not be sending ministers to any of the group matches to be staged in Poland or Ukraine but underlined its support for the England team.
Its stance is thought to be related to the treatment of the jailed opposition leader Yulia Tymoshenko, whose plight has been highlighted by her daughter Eugenia.
Several other influential European countries threatened to boycott matches played in Ukraine unless the human rights situation under President Viktor Yanukovych improved.
Tymoshenko was jailed for seven years last year after what supporters claim was a show trial. The former prime minister staged a hunger strike in April after photos appeared showing bruises on her body. She has accused prison guards of assaulting her.
Foreign Secretary William Hague had previously indicated that attendance by ministers was under review.
A statement released by his department read: "The Government fully supports England's participation in Euro 2012. We hope this is a successful tournament for the England team, the fans and the people of Ukraine and Poland...
"No ministers will be attending group games at Euro 2012. We are keeping attendance at later stages of the tournament under review in the light of ministers' busy schedules ahead of the Olympics and widespread concerns about selective justice and the rule of law in Ukraine.''