Spain news
Torres wants more Spain success
Spain striker looks to forget difficult season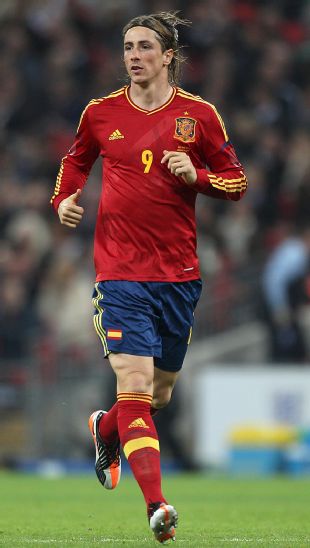 Fernando Torres is glad to be playing a part in Spain's campaign to retain the European Championship this summer, after a difficult season at club level with Chelsea.
Despite ending 2011-12 with Champions League and FA Cup winner's medals, the majority of the campaign saw the Spaniard struggle for form and goals. Now, Torres is looking to add a second European Championship to his trophy collection.
Torres told the Spanish Football Federation's website: "To arrive here today with the national team has been very difficult and will get ever more so. It has been a very hard season, but it couldn't have ended better with the FA Cup and Champions League victories.
"That has been completed with a call to the national team and that is the reason why it couldn't have been a better end to the season. There are 19 players that were in the World Cup squad and that says we have a firm, compact group without any weaknesses. The team works well and therefore there are very few reasons to change.''
Spain are looking to become the first team to retain the European Championship, as well as the first side to win three major international tournaments in a row.
Torres added: "It is something that no one has ever achieved in football, this makes you realise the importance and how difficult it is. Perhaps we can be the first, this is the reason we are here and will do everything we can to achieve it.
"The new players that have come in will bring new things that the group didn't have and they will make the team more complete and well-armed. It is often said that young players are for the future, but this squad has demonstrated that it has present and future because many young players are included.
"Since the first day they have played as if they have been with us their whole lives. You look at the players that are going with the under-21s, those that will compete in London in the Olympics and they are players of an incredible level. In Spain we should be calm because the upcoming generations are coming strong.''