Focus on Italy
Italy's ugly image
Adam Digby on the latest Italian scandal and why history suggests it might not be a bad thing for national side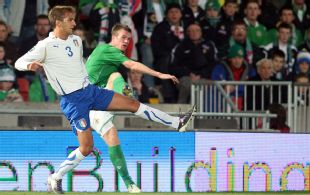 A police raid on your pre-tournament training camp would, for any other nation, be far from ideal preparation with the opening match merely days away and yet – given their history – it should perhaps cause more concern for Italy's opponents than the Azzurri themselves. Indeed, as that exact situation unfolded at their national team headquarters at Coverciano on Monday morning it was hard to avoid a distinct feeling of déjà vu.
The day began earlier than usual for a number of people on the peninsula and most notably defender Domenico Criscito, who was woken and handed a search warrant just before 0630 CEST as part of an investigation into the latest match-fixing scandal to engulf Italian football. Officers searched for evidence to link the Zenit St Petersburg player to a Singapore-based betting syndicate, believed to have rigged a game between Lazio and his previous club Genoa. Stefano Mauri, often captain of the Rome-based club, and midfielder Omar Milanetto – another former Genoa player currently at Padova – were among 19 people simultaneously arrested.
The case began over a year ago and has seen the reputation of Italian football tainted further still, a mere six years on from the Calciopoli case that rocked the game and resulted in Juventus having two league titles taken followed by relegation to Serie B. Just last year it was discovered that a number of players, including Atalanta captain Cristiano Doni, had 'sold' games to illegal betting rings and even more recently, former Bari captain Andrea Masiello confessed to scoring an own goal in order to seal a result he had been paid to secure.
Legendary former Lazio and Bologna striker Beppe Signori has been banned for five years for his involvement with the same case and among those arrested on Monday were five Hungarian men. They are believed to be part of a suspected syndicate that investigators had photographed meeting Criscito and Genoa team-mate Giuseppe Sculli prior to that Lazio fixture last May, while Sampdoria striker Christian Bertani was also taken into custody. Antonio Conte's house was also searched as the Juventus coach was implicated by Filippo Carobbio, one of his former Siena players who was arrested earlier this year for his role in the affair, as both Siena and Sampdoria also have games under suspicion.
While the case does not involve Juventus in anyway and the accusation against Conte is denied by a number of Carobbio's former team-mates, it is one the magistrates in Cremona – charged with running the investigation – must clearly look into as they work through what is an extremely complex case. The Italian FA (FIGC) has been working closely with them, referring players and officials to its own tribunal and already handing down a number of sporting convictions long before criminal charges are levelled.
At the end of this month it will begin a large-scale trial based on evidence which involves some 22 clubs, 52 players and 33 matches, mostly played from recent Serie B seasons. Criscito's house in Genoa was also searched and FIGC vice-president Demetrio Albertini confirmed he would not be part of the final 23-man squad for the European Championship, telling reporters: "Domenico is eager to sort out his own personal situation. That is his objective now. He's disappointed that he's created this situation, even if he has underlined that he has done nothing wrong. Cesare Prandelli spoke to him this morning, then he spoke with the lawyers and myself. It's enormously disappointing but his decision to not include Criscito is understandable."
His omission leaves a gap for Prandelli to consider as Federico Balzaretti is the only recognised left-back in the squad and central defenders Giorgio Chiellini of Juventus or Torino's Angelo Ogbonna will now be asked to provide cover. Criscito was arguably in better form than the Palermo man this season, helping Zenit to claim the Russian Premier League title and could well have been a member of the first XI in Poland and Ukraine.
Prandelli himself spoke of the emotional and mental effect the whole ordeal had on the player, saying he would have been "under the type of pressure that no human can cope with," which may well be true but, looking at tournaments past, it seems Italians cope far better than most when immersed in scandal. The Calciopoli affair broke with similar timing ahead of the 2006 World Cup and did not prevent the Azzurri from lifting the trophy despite the very real threat of relegation looming over many of the squad. Thirteen players were at clubs punished for their involvement when they headed to Germany with coach Marcello Lippi able to create a siege mentality around his side that is often impossible on the international stage.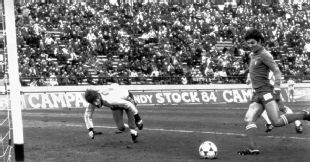 Back in 1980 it was a similar story as a total of 33 players were taken into police custody – many as they left the field of play after league games – as part of a match-fixing investigation which would ultimately see both Milan and Lazio relegated. Paolo Rossi's involvement attracted perhaps the greatest attention and the striker was suspended for three years as the authorities took a tough stance against those found guilty. His ban was cut by 12 months on appeal, however, which allowed him to take his place at the 1982 World Cup, where his six goals in the latter stages inspired Enzo Bearzot's side to a memorable triumph.
Giovanni Trapattoni, whose Republic of Ireland side face Italy in their final Group C match, summed up the thoughts of many when asked his opinion on the latest developments, telling reporters that: "As someone who has been abroad for years, we are creating an ugly image for our football." That is undoubtedly the case but, while Italy may not have the strongest squad or the best team at the tournament, a scandal at home has served the Azzurri just as well in the past.