France news
Ribery glad of France support
Midfielder believes fans are gaining respect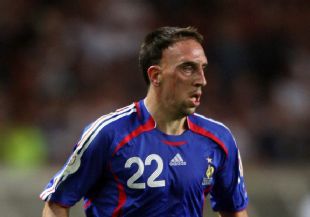 France midfielder Franck Ribery believes that the French supporters are starting to get behind their side once more, after a rocky relationship with Les Bleus over the past two years.
Ribery, 29, has himself come in for a lot of stick for his role in the team's strike action at the 2010 World Cup, but having come on as a substitute and changed the game against Iceland on Sunday, he was given a warm reception by the fans.
The Bayern Munich winger feels that the team's performances have finally won back the supporters.
"Every time I play for the France team I haven't been relaxed. I get criticised, but what are you supposed to do? I want to do it but that doesn't change anything. It's been a long time since the Stade de France chanted my name so it was good to have that support on Sunday," RIbery told reporters.
"More and more now this France team is gaining more and more respect. We've noticed that over the past 19 games we've had without losing."