Euro 2012
Walker sets sights on England place
Spurs full-back faces battle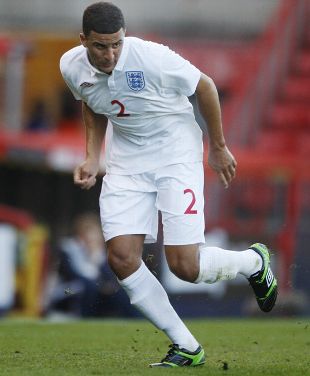 Tottenham defender Kyle Walker said he believes everyone will have an equal chance to stake a claim to be in Euro 2012 squad under new England boss Roy Hodgson.
Hodgson will unveil his 23-man squad on Wednesday, May 16 and while changes are allowed up to May 29 if any of those named suffer injuries, it is thought Hodgson wants to avoid the need to ditch players from a preliminary squad, as predecessor Fabio Capello did two years ago prior to the England's wretched World Cup in South Africa.
Walker, one of the leading candidates for the right-back role, said: "Everyone has a fair run-in. Obviously, Roy watches the Premier League and will be aware of what's going on. Everyone has a chance to be on that plane. We all need to prove to him that we can do the business at the Euros.''
England travel to Poland on June 6, and Walker said he was determined to be on the plane. "I want to represent my country. It's the thing I have been dreaming about since I was a little kid. I used to play countless games on the Playstation. I was always England. I wished I was there and, fingers crossed, I will be on that plane.
"I have an important game for Tottenham against Fulham first. Hopefully I can cap off a great season and then it will follow on into the summer.''