Euro 2012 correspondents
ESPN FC Euro 2012 blogs
Opinion and info about Euro 2012 from each team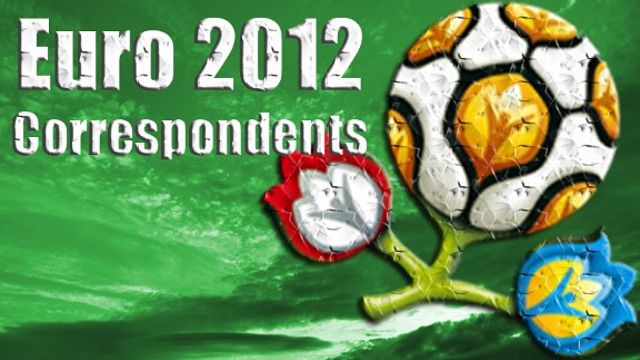 ESPN's Football Correspondents pages have provided opinionated football fans with the chance to publish articles to a massive global audience since the year 2000 and we're going international once again this summer to cover the European Championship.
Alongside our On the Road blog from ESPN's own John Brewin and Mark Lomas, we also have Richard Jolly's Tactics Board bringing your analysis from each game.
Over the course of the domestic season, our Football Correspondents have provided insightful views from the perspective of the fans for clubs in the Premier League and across Europe, but now it's time for the rest of world to join in.
For Euro 2012, follow the rollercoaster ride of emotions through post-match euphoria and dejection, then debate all the bias that comes with football. Just follow the links below
Euro 2012 teams:
- Croatia
- Denmark
- England
- France
- Germany
- Greece
- Ireland
- Italy
- Poland
- Portugal
- Spain
- Sweden
- Russia
- Ukraine