Focus on England
Murphy urges long-term view
Former Fulham star hopes Hodgson finds the right balance for England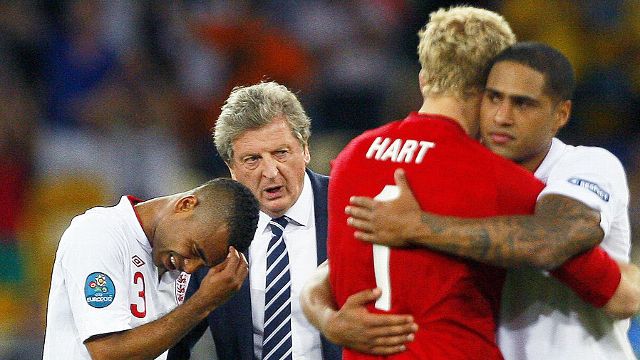 Over the last week, Andrea Pirlo and Roy Hodgson have come to be seen as polar opposites, symbolising a wide divide between Mediterranean purism and British pragmatism. If few can straddle the gargantuan gulf between the Italy playmaker and the England manager, Danny Murphy is in a position of rare authority. As a rare deep-lying passer, he is one of the few English equivalents of Pirlo. As Hodgson's captain at Fulham, he has first-hand knowledge of the veteran's methods and thinking. He also has the rare ability to be eloquent with and without the ball.
As English football enters its biennial period of introspection, Murphy argues that its problems are deep rooted, saying the philosophy of coaching needs to be changed and blaming clubs where short-termism and self-interest are almost institutionalised. In the immediate future, however, he expects Hodgson to prosper. The rigidity of England's 4-4-1-1 formation was criticised, especially after a Euro 2012 quarter-final when they only had 36% of possession and when Pirlo completed more passes than their entire midfield quartet, but Murphy believes his mentor will prove more flexible than many expect.
"Roy's too clever not to accept change," he said. "I'd be surprised if there wasn't a huge improvement because he knows what he is doing." He cites his personal experience of Hodgson's teams overcoming continental opposition, when Fulham's run to the 2009-10 Europa League final included wins over Shakhtar Donetsk, Juventus, Wolfsburg and Hamburg.
"Even though Roy likes 4-4-1-1, when we got to the Europa League final it became 4-3-3 really because Zoltan Gera played like a midfielder. He played behind [striker] Bobby [Zamora] but ended up in midfield with us. And we played [Hodgson's] West Brom last season and they had a five in midfield, which surprised me. [Peter] Odemwingie played a lot of the season on the right, scoring a lot of goals in that position."
Where Hodgson and Murphy differ is in their favourite formation. The 35-year-old, who has ended a 15-year stay in the Premier League by signing for Blackburn, is a believer in 4-3-3. As he outlined the problems English teams, rooted in 4-4-2, have against sides with a third central midfielder, he also illustrated the benefits of fielding a skilled distributor in the holding role.
"We changed it quite a bit this year to more of a 4-3-3 at Fulham and I ended up from getting on the ball even more," he explained. "Some of that might not be progressive football or forward passing or killer passes but you are on the ball all the time because you are free and the other team is like 'who picks him up?'" With greater freedom, one consequence was that Murphy created more chances than any other Premier League player last season.
He feels 4-3-3 is the right approach for England. "I think Roy was right to do what he did with the players he had available. Trying to tweak it then would have been a catastrophe," he said, before casting his thoughts forward. "Say you had, [Scott] Parker in a three with [Steven] Gerrard and [Jack] Wilshere and Parker is dropping in and swapping with Wilshere and there is that rotation and they are all getting on the ball, then all of a sudden we look a different team.
"Alluding to the Italy game where they had Pirlo running the show, we've not adapted our game to play that way, in terms of the three midfielders. We've tended to go 4-4-1-1 or 4-4-2 in tournaments over recent years and that's probably why the possession and the amount of play in midfield looks so different."
And yet, he believes, problems are entrenched before players reach the senior side. "Ultimately my opinion is that it starts from many years before that and what you are taught as youngsters," he added. "I think in Spain, if you are looking at the best of the best, throughout all their clubs and all their youth academies, I would imagine they all play the right way and technically they get used to having the ball more.
"We could get that if you change the whole philosophy of the coaching methods in the country but it's a Catch 22 because what a lot of clubs are trying to do is to get a team out on the pitch to win games, rather than look pretty and produce technically gifted players. Without sounding cynical, I would imagine a lot of the clubs aren't overly bothered how England do."
Murphy can testify to the merits of a good grounding. He learnt from one of the most forward-thinking coaches in the country, the former Crewe manager Dario Gradi, who never abandoned his passing principles.
"When I was educated at Crewe, we played lots of different systems and lots of different positions," Murphy added. "You might play 4-3-3 one week then 4-4-1-1 or 4-4-2. You might play right midfield, you might play in a [midfield] three and you might play off a striker. I remember playing as a sweeper once for Dario as a 15-year-old in the reserves. It was a brilliant education."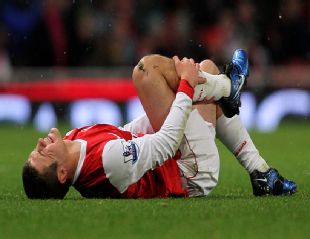 English football's problem, in part, is that few take such a long-term view. The speed and urgency of the game form part of its appeal; it is harder to be a purveyor of patient passing.
"The quality of the Premier League is what it brings to the fan: that intensity, the passion, the pace, the end-to-end stuff. You don't get both," Murphy said.
It is a cultural issue that stretches from training grounds, touchlines and terraces to the Premier League pitches. Tempo is prioritised over possession. "At Fulham in the year we got to the Europa League final," Murphy recalled. "There were certain home games when even our fans, who were good fans, were like: 'Come on, get after them.' It's a fine balance between pleasing the fans and playing the right way. That's always a manager's dilemma."