Poland 1-1 Russia
Poland show true grit
John Brewin was at the National Stadium to witness a determined Poland battle back for a 1-1 draw with Russia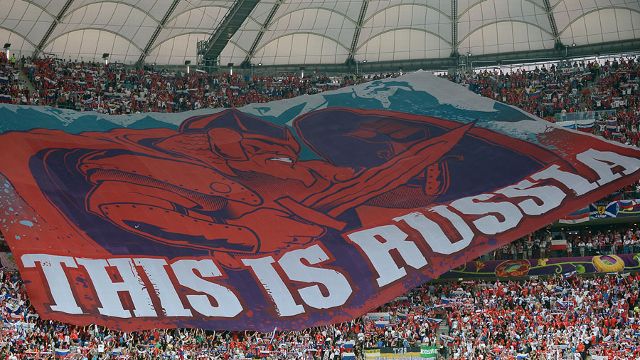 So this was Russia Day. It was certainly beginning to not feel like Poland's day. This might not be their own tournament for much longer, yet Poland are alive and kicking. The Russians were coming but they were eventually denied. A vital Group A point of national pride has been restored; Poland may make it to the quarter-finals yet and Euro 2012 will be better for them doing so.
Jakub Blaszczykowski was the toast of Warsaw and beyond, scoring a wonderful goal. "Kuba" the captain had saved his country on a day their visitors had been determined to upstage them, and provocatively so.
An estimated 5,000 Russian fans had marched from Warsaw's centre to the National Stadium to celebrate their independence day. They were met by an equally menacing police presence, with the law on its side. Tear gas, water cannons, auditory grenades and rubber bullets were employed, and fans of both teams suffered injuries and over 100 arrests as kick-off approached. It made for an atmosphere of fear and loathing far beyond football.
Such incidents are bound to damage the tournament. Worldwide headlines will not be about the game, and organisers must be cursing Russia being pulled out of the hat into Poland's group. A flashpoint that had been seen months off could not be extinguished. Those who associate football with violence have a series of images to prove their point.
It could only add to the tension felt by the co-hosts, whose participation in the tournament now rests on what will be all but a play-off with the Czechs in Wroclaw on Saturday. It is win or bust for them, but they are happy to settle for that.
"THIS IS RUSSIA" proclaimed a banner that stretched down two tiers of the Russian fans' corner of the stadium just prior to kick-off. The Poles did not take too kindly to it. As if it were needed, it was further fuel to the grudge match of the group stage. Netherlands v Germany is taking a backseat for once.
That the pressure was on the Poles was apparent on Franciszek Smuda's face. The Polish coach's craggy visage does not hide stress particularly well and it was clear he had sent his players to fight for every last scrap. As against Greece, they began full of energy and creation, though they hoped not to run out of steam in the manner they did during the curtain raiser. This time, the National Stadium's roof would be left open perhaps as a result of the stifling heat that slowed Polish progress last Friday.
"The open roof made it into different conditions," confirmed a grimly determined yet almost satisfied Smuda who then paid tribute to the home fans' constant support.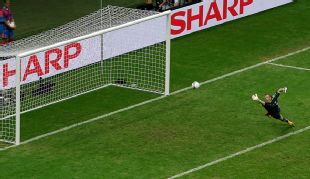 As it was, that Polish progress was halted by a Russian goal. (The first set-piece goal not from the British Isles, in fact.) Alan Dzagoev's header from Andrei Arshavin's cross brought back memories of last Friday. The host's dominance had not been converted into unassailable victory. That fragile side had reared its head.
Yet on a day like this, when another country's identity had been so flourished under their noses, Poland revealed other facets, those of determination and pride. It was apparent from the whistle at the start of the second half. Robert Lewandowski charged deep into the Russian box to show that he at least would not be giving up this match, of all matches, with a whimper. His colleagues followed his lead.
And what a goal from Jakub Blaszczykowski to bring Poland level: as Arshavin, Dzagoev and Yuri Zhirkov began to prompt Russia into what looked like a certain second goal, the captain's left-foot smash blew the hosts back into the game, and indeed Euro 2012, with the goal of the tournament so far.
"We knew we have that charisma, that character," said the hero. "In drawing with such a good team, we proved ourselves. We are tired but we are happy."
"We will do everything that we can," he continued in reference to Friday, when a whole nation will turn its eyes to Lower Silesia.
Sudden death against the Czechs in Wroclaw may await, but at least Poland have their life in their own hands. They have proved they have the stomach for the fight.
MAN OF THE MATCH: Jakub Blaszczykowski
Poland had run their legs off, but effort alone could not save them. "Kuba" supplied the moment of inspiration that was required, having embodied the endeavour previously. His supposedly weak left foot delivered perhaps the moment of the tournament so far.
POLAND VERDICT: They are still vulnerable but now spirited. And this time, they played well in the second half, far better than they had against Greece. Lewandowski led the line bravely and with real class; it is ever more clear why he is so coveted. The Czechs have plenty to be fearful of.
RUSSIA VERDICT: There were moments when their wealth of attacking options looked likely to take the game beyond Poland. Andrei Arshavin does not look his Arsenal self - he looked a classy playmaker for much of the game - and Yuri Zhirkov far more potent than in a Chelsea shirt. Yet Poland's energy and wave of emotion got to them in the end. They were not as potent as against the Czechs. Dick Advocaat still said his was the better team, and that Igor Denisov was the man of the match, but disappointment was writ large on his fleshy features.
Follow @johnbrewinESPN