The view from Asia
Spain's universal appeal
John Duerden considers the European and world champions' influence on the game amid their matches against South Korea and China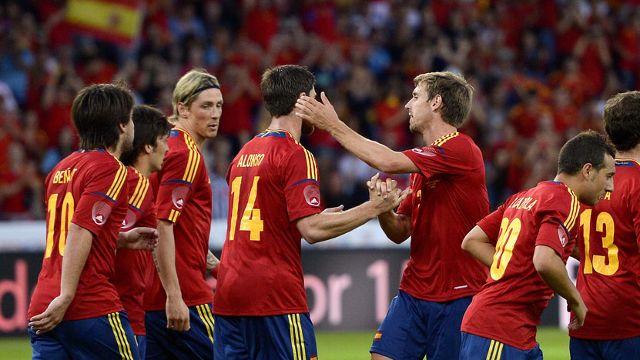 Spain's relationship with Asian football has been mixed over the years. Two textbook 'how not to win fans and influence people' tours took place when Real Madrid visited China in 2005 and Barcelona headed to South Korea five years later. Lessons given in Vienna in 2008 and Soweto in 2010 were more meaningful. If Greece was the word for a while in certain parts of the world's biggest continent following a functional success in 2004 then tika-taka was something that the whole of Asia could understand.
Understanding is one thing, emulating is another and not always a good idea - though you can't blame Spain for that. In the summer of 2011, Wanda, the new and very wealthy sponsors of the Chinese Football Association (CFA) wanted a Spanish coach. So, just a month before the third round of qualifiers started Gao Hongbo was replaced by Jose Camacho. Despite the presence of the former Real Madrid man, China were eliminated in the penultimate round of qualification for the third time running. Nobody blamed the man who led Spain to the quarter-finals of the 2002 World Cup - he had no time to do anything. Even finding a translator in China who understood football had been difficult enough.
Just minutes after the devastating injury-time loss to Iraq in Doha on November 11, Camacho told a score of Chinese journalists that, just as the Spanish had done after repeated failures in the past, China needed to have patience. It was hard to tell if the words sunk in. As soon as he finished speaking, the chain-smoking press pack, bar one or two members, departed, not bothering to wait around for the second half of the press conference with Iraq coach Zico.
Four days later in Beirut - almost 2,000 kilometres to the north west and many degrees Celsius to the south - Cho Kwang-rae endured his worst day as coach of South Korea. When taking over the team in July 2010, one that had just reached the last 16 at the World Cup, Cho talked of his plan for a Spanish-style possession and passing game, with KFA officials nodding approvingly in the background. To be fair, Cho tried and, for a while, a young side played some good stuff, but that shocking 2-1 defeat in Lebanon sowed the seeds of his dismissal three weeks later.
Japan also tried to go Spanish after the World Cup, or at least Spanish-speaking, and looked at Marcelo Bielsa, Jose Pekerman and Vicente Del Bosque before appointing Alberto Zaccheroni. Zac may be Italian but was seen as able to introduce the kind of sophisticated football and settled systems that Spain had managed so well and that Japan saw as the next step in the Samurai Blue's evolution.
Perhaps it wasn't a surprise that Japan had to go Italian. Spanish coaches have rarely ventured out east. At one time, Englishmen were the in-demand Europeans (and there are still a few in south-east Asia), but these days Dutch, Germans and French are more common. There is not much player exchange either. Asian players can be found at top clubs in England, Italy and Germany, with only Osasuna's Iranian duo of Javad Nekounam and Masoud Shojaei settling in Spain.
Camacho has a chance to show his present players the real thing on Sunday in Sevilla as China provide Spain with their final warm-up before the defence of their continental title starts in earnest against Italy a week later.
It will be the second Asian test in the space of four days for La Furia Roja following a comfortable 4-1 win over South Korea in Berne on Wednesday. Like Spain, and unlike China, Korea have their sights set elsewhere and, like Spain, were missing many of their top players for various reasons. New coach Choi Kang-hee is preparing for the start of the final round of qualification for the 2014 World Cup, which starts on June 8 in Qatar.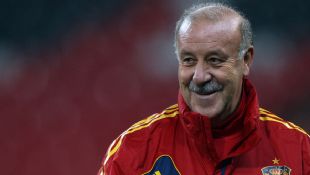 It was a brave decision by Del Bosque to take on the Taeguk Warriors. The last time Korea met a team that were both European and World Champions just before a major tournament was ten years ago, almost to the day. Then France ended up 3-2 winners but lost Zidane to injury and then limped out of the 2002 World Cup at the end of the first round.
For the Spanish fans in the Wankdorf Stadium, a much better omen for the future was Fernando Torres getting on an international scoresheet for the first time in a year after just 11 minutes. Slowly Korea came back and impressed for the second half of the first half. Just before the break, former West Bromich Albion midfielder Kim Do-heon, temporarily conscripted to the National Police Academy, fired home a rocket of an equaliser. That gave Korean journalists time to calculate that Kim's meagre government-issued salary is many thousands of times smaller than the one the Chelsea striker takes home. It didn't matter in the end as Spain upped a gear in the second half, helped by some defensive gifts. China will be hoping to do better in Sevilla.
It is still the case that if Asian teams want to play the world champions, they have to head to Europe to do so. Despite past uncertain club tours, if Spain travelled east they would find that, these days, they have a good number of supporters. Asian fans love a winner and so naturally also have a lot of time for the big two in La Liga. The other clubs get little exposure in comparison, however - although there are times when Asian owners, as has been the case with Malaga, do their best to change that.
The league suffers from kick-off times that are usually inconvenient for fans in Beijing, Bangkok and Busan - though there have been moves to try and rectify this - and a lack of marketing compared to the Premier League. There is something else too, something often overlooked, and that is language. Most of the Asian media gets its European football news from English language sources which are naturally skewed towards the Premier League. Spanish-speaking or reading journalists are rare. Many reporters speak English and many of those that don't are able to read it reasonably well after years of study at school.
This is not a huge problem for the likes of Barcelona, who do pretty well with from their Qatari sponsorship, and Real, but the rest suffer. Debates can often be heard as to whether a mid-table La Liga team would beat their Premier League equivalent. In terms of eastern exposure, there is no debate. The English teams win hands down.
In Euro 2012, however, there will be plenty of Asian support for the holders. For those countries that don't qualify for the Asian Cup, the European tournament often receives greater play. The lack of afternoon games in Poland/Ukraine could make a difference, but plenty of websites around Asia are preparing special Euro 2012 packages.
Tiki-taka may not have been successfully exported eastwards, La Liga clubs may not yet have made the impact in Asia they would have liked, but the excitement of seeing the European and world champions get ready for action is universal.