Euro 2012: What we learned
Something funny happened during Croatia's Euro 2012 campaign. Our expectations were suddenly raised, and the team made Croatian fans around the world proud. Here are a few observations made during the past three games: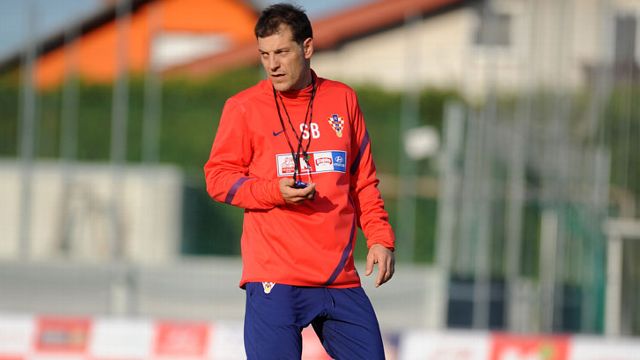 – Slaven Bilic made this team into a bona fide unit. They worked hard for each other and defended as a team.
– Ivan Strinic did a great job defending. Not only did he do that but he also provided wonderful service and crossing from the wings.
– Gordon Schildenfeld and Vedran Corluka made up a hell of a centre-back pairing. Tall, strong, winning aerial duels as if they had worked together for ages. Remember, Corluka is a natural right back.
– I was dead wrong about Stipe Pletikosa and I admit it. He couldn't have saved Pirlo's free kick and was stellar against Spain especially. I'll have my crow deep fried.
– Croatia can hang with anyone. We put eight guys back against Spain, time and time again, and should have won the game if not for Ivan Rakitic missing a wide open header. Credit to Iker Casillas for saving that one. We went after the best team in the world without any fear.
– Mario Mandzukic has the killer touch and knows how to finish. Rumour has it that Everton want to pair him with Jelavic. They sure performed well together at the Euros. Anyone else notice how nicely Mandzukic tracks back and defends for a striker?
– Ivan Rakitic needs improvement. His shooting and defensive work rate aside, the lad needs to improve on his passing and ball control.
– Luka Modric has "it". He has the skill and ability, but needs to show up more often in the first half for Croatia. He did brilliantly in the second halves of games during the tournament. He'll look good for Real Madrid next year, at least according to Mate Bilic.
– Something everyone can agree on is that these boys made us all proud and they played their asses off. It's a damn shame we didn't go further. Let's hope Stimac doesn't mess up what Bilic has put in place for the Croatian national team.

Conversations