Germany news
Sammer leaves DFB
Former Borussia Dortmund and Stuttgart coach moves to Bayern Munich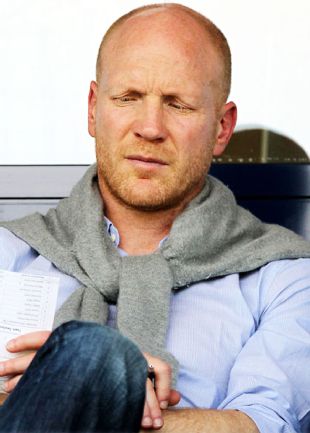 Bayern Munich have confirmed that the German football federation (DFB) technical director Matthias Sammer has been appointed as the club's new director of sport.
Sammer, a former Borussia Dortmund and Stuttgart coach, has left his role at the DFB with immediate effect.
Christian Nerlinger, who had been Bayern's general manager since February 2010, has been relieved of his duties.
Bayern president Uli Hoeness said: "I would like to express my thanks to Christian Nerlinger for his work over the past four years at FC Bayern. I hope that our good personal relationship continues to remain intact."
Nerlinger was informed of Bayern's decision at the end of the Bundesliga season, but an announcement was delayed in order to avoid any disruption being caused to Germany's preparation for Euro 2012 by the knowledge that Sammer would be leaving.
"I continue to wish FC Bayern all the best imaginable,'' Nerlinger said in a statement on Bayern's website. "I had a good and intensive time here and will maintain friendly ties with the club."
Sammer, who coached Dortmund to the Bundesliga title in 2002 and later worked at Stuttgart, had been at the DFB since 2006.
The organisation's president, Wolfgang Niersbach, said in a statement: "We are deeply sorry to let Matthias Sammer go.
"He has brought a lot of movement into talent development in Germany due to his competence and passion, and he has done a great deal of good for the association with his way of working.
"At the same time, we respect his wish and would not like to stand in the way of his future plans. Our close connection to him will remain in the future."
Sammer joins Bayern with the club trophyless for two seasons – their longest spell without a major honour since 1994.