Netherlands news
Van Basten not seeking return
Former Oranje boss happy in new role at Heerenveen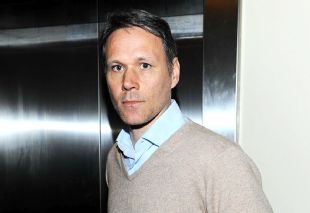 Marco van Basten has dismissed speculation he could succeed Bert van Marwijk as Netherlands boss.
Van Basten took charge of the national side between 2004 and 2008 and led the team to the second round of the 2006 World Cup and the quarter-finals of Euro 2008, and there have been rumours that he could return to the post.
However, he accepted the Heerenveen job for the 2012-13 season in February and has indicated that he is not interested in returning to the Oranje.
"I am now in Heerenveen and I am very satisfied," he told AD Sportwereld.
Asked who should succeed Van Marwijk, he added: "Also I have not thought about that. I have my thing here in Heerenveen. For the rest I will not interfere anymore."
Ruud Gullit has confirmed his interest in the position, while Frank Rijkaard has also been touted as a potential candidate.