Focus on Italy
Italy leaning on history
Adam Digby on some historical reasons for Italy to be confident against Germany ahead of their semi-final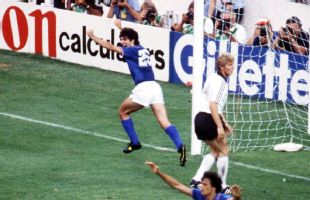 Germany have, along with fellow semi-finalists Spain, undoubtedly been among the most impressive teams on show at Euro 2012. After emerging with three solid wins that made a mockery of the 'Group of Death' moniker bestowed upon their opening round of games, they then set about demolishing a resolute Greece side in a match which at times resembled little more than a training exercise. They also managed to use the quarter-final – depending on your point of view – to either rest or rotate their forward line, handing Miroslav Klose and the previously unused Marco Reus their first starts of the competition.
Having two days more rest than their semi-final opponent already strengthened their advantage in a tie for which they were heavy favourites. Indeed, as the England-Italy match headed into extra-time, many commentators noted that Joachim Low and his players would be the happiest viewers. Yet if there is one nation in the world that should not fear the Nationalmannschaft, despite their current form, it is an Azzurri side who hold the proud record of having never lost to Germany at an international tournament.
The two have met seven times at either the World Cup or the European Championship and the overall record is equally impressive: they have faced off on thirty occasions, Italy emerging victorious 14 times compared to just seven for Germany. The most recent of those wins came as far back as 1995 in a friendly in Zurich which ended 2-0, but many would suggest that Germany have come a long way since then.
They have not lost in competitive action since a 1-0 defeat against Spain at this stage of the World Cup in South Africa two years ago. Add in the fact that Klose and fellow striker Mario Gomez have netted 19 goals between them in those 15 games and it is easy to see why key man Mesut Ozil was in ebullient mood at Monday's UEFA press conference, keen to let reporters see the confidence this run of positive results has instilled in the side.
"The past does not concern us," he said. "The difference from 2006 is that we have become very consistent and can now beat strong opponents. In addition, we have developed since 2010 and again have become a lot better. Italy will also sense this as other national teams have great respect for us. Our goal is to bring home to Germany the European title. We are here only for this. We can beat Italy and we can win the title."
They perhaps came closest to ending their losing streak in February last year when they went head-to-head in a friendly held at Dortmund's Westfalenstadion. Despite Germany dominating the match, Giuseppe Rossi snatched a late equaliser which preserved the Azzurri's record and left German paper Bild asking: "Jogi, why can't we beat the Italians?" As England's latest penalty collapse proved, the past weighs heavily at these crunch moments but, whether or not this match sees Germany finally break their hoodoo, one thing that is certain is that the game could prove to be a yet another classic in a rivalry that rarely disappoints.
When television coverage of the game gets underway on Thursday night it is no exaggeration to claim that the montages of previous encounters will contain highlights of some of international football's greatest ever matches. The most recent, a 2006 World Cup semi-final is one such game, a thrilling end-to-end battle eventually settled by Fabio Grosso's unexpected strike in the 119th minute, followed by a wonderful second from Alessandro Del Piero in injury time. The two hours which preceded those goals were not only incredible viewing but they also went a long way towards dismantling the stereotypical view of each nation's style of play as they attacked almost relentlessly.
As good as that game undoubtedly was however, a small unassuming plaque outside the iconic Aztec Stadium in Mexico City reminds us that it still fell some way short of topping a 1970 meeting which has become the stuff of legend. The inscription on the monument reads 'Partido del Siglo' (Game of the Century) and few could argue against the sentiment as the sides served up another semi-final display that makes almost all others dull by comparison.
It began in a fashion all too familiar to fans of the Azzurri as their side took an early 1-0 lead and then attempted to see out the match. A momentary lapse allowed their opponents back into the game with a goal that was even more surprising than Grosso's. It was scored by defender Karl-Heinz Schnellinger, who played nine seasons for AC Milan without ever finding the back of the net and it would also prove to be the only time he found the net in his 47 international appearances. As the clock wound down on normal time, Franz Beckenbauer suffered a broken collar bone, yet because his side had used both their permitted substitutes he refused to leave the field and played out the rest of the match, adding to his own legend as he managed to look his usual unflappable self despite wearing a sling.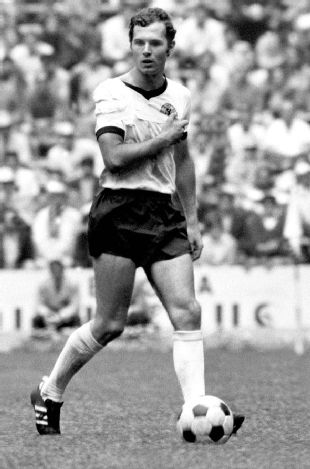 What followed was a breath-taking period of extra-time which treated those fortunate enough to witness it to a glorious thirty minutes crammed with tension, drama and no fewer than five goals - which remains a record to this day. Just four minutes in, Gerd Muller grabbed his customary goal, only to see Tarcisio Burgnich and Gigi Riva turn the game around completely just before the break. Refusing to be denied, Müller once again dragged his side back into contention only to suffer heartbreak when the brilliant Gianni Rivera ended the contest in favour of Italy. So draining was that game that the final itself would be entirely one-sided, a superb Brazil playing the Azzurri off the pitch with consummate ease.
Fast forward twelve years and the two would meet again, this time in the World Cup final, and once more it would be those in blue celebrating victory, even managing to overcome the blow of missing the first penalty ever awarded in a final on their way to lifting the trophy. Unsurprisingly it was Paolo Rossi who opened the scoring before a typical attacking foray from Gaetano Scirea saw the immaculate libero find Marco Tardelli, who in turn smashed the ball past a helpless Harald Schumacher. Alessandro Altobelli's third sealed the tie and Paul Breitner nabbed a late consolation but the enduring image would undoubtedly be the celebration of that decisive second goal.
Italy will have taken a much-needed confidence boost from a stellar performance against England, yet thirty years after Tardelli's iconic scream and even with Andrea Pirlo touted as a Balon d'Or contender, it is hard to see how another Italian can add his name to the list of those to vanquish Germany in the international arena.
As the latest instalment of this truly heavyweight contest gets underway however, much like the clichéd rule that reminds us to never write off Germany, Low will know better than to dismiss the Azzurri quite so easily. History, as always, will be written by the winners.