England news
Jermain Defoe rejoins England squad
Striker had returned to UK for funeral of his father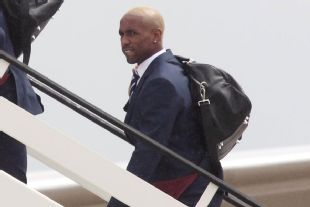 Striker Jermain Defoe will rejoin the England squad on Friday after returning to the UK for the funeral of his father.
He spent two days at home after Jimmy Defoe died from throat cancer on June 7 before rejoining the squad and coming on as a substitute in the Group D draw with France.
The FA confirmed that Defoe would be back with the squad as they complete preparations for the quarter-final against Italy in Kiev on Sunday.