England news
Defoe available for France game
Tottenham striker returns to England camp following father's death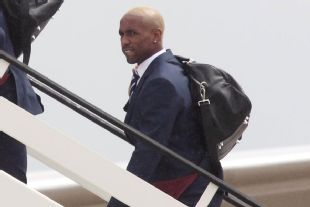 Jermain Defoe is to return to the England squad in time for their opening game against France on Monday.
Defoe had left the team's training camp in Poland following the death of his father to return to England, but the FA had confirmed that no replacement would be called up as the Tottenham Hotspur striker would return in "due course".
It had been expected that Defoe would miss the Group D opener, but it has now been revealed that he is to rejoin the squad on Saturday and will be available for selection.
However, it would appear that he is unlikely to start the game, with the FA reportedly concerned that he has missed key training sessions leading into the game. Defoe did not start either of England's two warm-up games, with first Andy Carroll and then Danny Welbeck preferred as the lone striker.